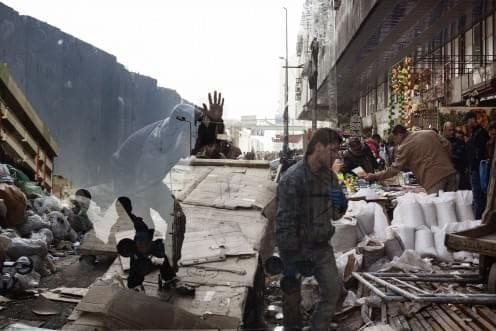 The times are accelerating! Our attention is ceaselessly titillated and distracted by new input. We have to be alert – information is multiplying and untruth is everywhere. It disguises itself with words and images that are intimately familiar to us and that we understand automatically.
The objective of the educational format termed PROGRAMME is to explore the various forms of manipulation that we are subjected on today's world. The OVER MY EYES: Stories of Iraq exhibition will serve as a medium through which we can consider what is FAKE NEWS, where we encounter it, and why we have to pay attention to it. Alternative facts seduce us and easily gain our trust.
The goal of this educational programme is to provide students with experience regarding the difference between the ability to manipulate the content of a photograph and how photographs can manipulate us. An introductory presentation focused on this topic in connection with advertising will be supplemented with a tour of the exhibition and a workshop in which students will search for the border between truth and untruth, more precisely, lies.
We recommend including this programme in the following subjects: Social Studies, Czech, Media Studies
Programme duration: 120min
Target group: Grades 6-​9, high school
Programme price: 400 CZK/​group (500 CZK/​group in English) + exhibition admission
Exhibition admission: 40 CZK/​student (free for accompanying teacher)
This educational programme must be ordered at least two weeks in advance.
Reservations and information: skoly@dox.cz, 295 568 104
Supported by: