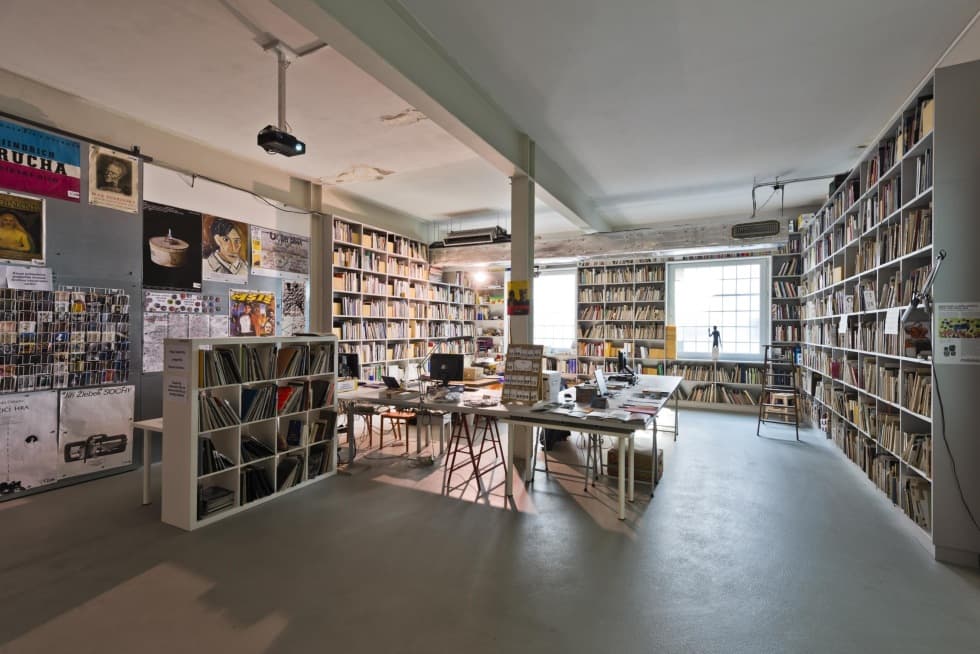 Opening hours for your research
Wednesday:
12 p.m. – 6 p.m.
Thursday:
12 p.m. – 6 p.m.
Saturday:
12 p.m. – 6 p.m.
The Fine Art Archive is conceived as a non-selective set of documents on contemporary Czech and Slovak art, and is currently the largest such specialized collection in our country. It contains hundreds of thousands of items - catalogues, invites, books, magazines, texts, cuttings, posters, photos, slides, etc.
All materials are collected in the abART information system. This information is processed in a very comprehensive manner based on the atomization of data and its interconnection. The database follows library and citation standards and is updated daily. Information in the database is disseminated based on a Creative Commons licence.
You can access the Fine Art Archive on the first floor of the DOX Centre for Contemporary Art, where an open facility with a public library is located. This area also features thematic exhibitions and exhibitions of author's books as part of the Polička/Shelf project curated by Lucie Rohanová.
The Fine Art Archive (formerly the Gallery H Study Archive) was founded in 1984 by Jiří Hůla in connection with the activities of Gallery H in Kostelec nad Černými Lesy. Since 2003 it has been managed by the Fine Art Archive civic association. The activities of the Archive are supported by the Ministry of Culture of the Czech Republic.