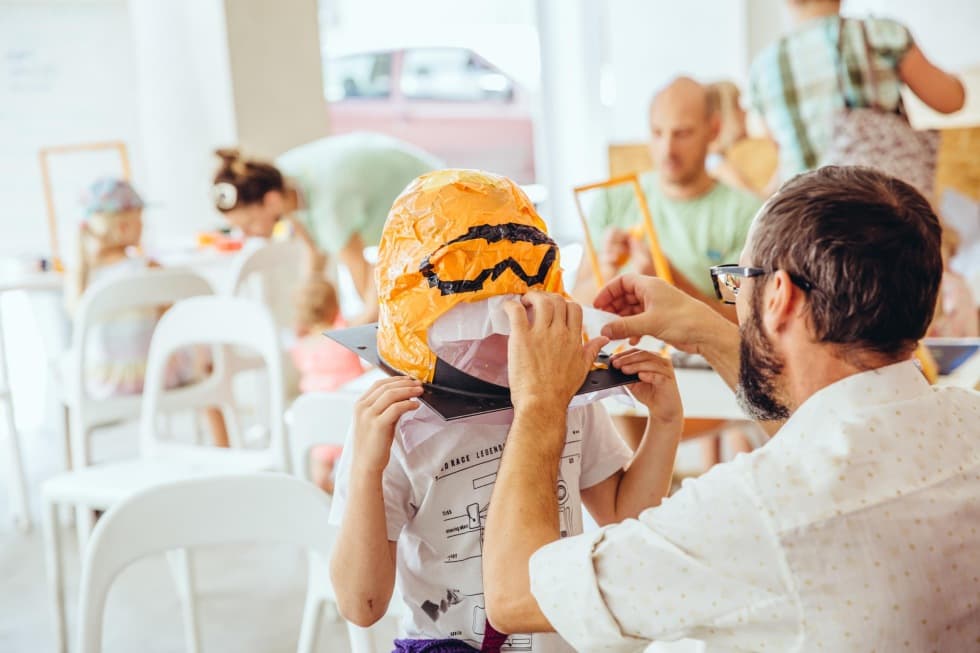 Not only childhood is full of questions
For who? For groups of 2 to 20 (25 by special agreement)

For how long? 1.5–2 hours
For how much? CZK 800/2-5 persons + CZK 80 per each additional person
Where? The programme usually starts at the DOX Centre ticket desk
Reservations? Send an e-mail to families@dox.cz or call 295 568 104
DOX Centre for Contemporary Art
Poupětova 1, Prague 7
Show on map
Art is the key to understanding the world. That's why our exhibitions include related educational programmes for schools and families with children. All you need is show up, and our instructor will take care of the rest.
Our ROLE(S) IN ART programme catalogue will familiarize you with important roles in art operations, and aside from art you will also get to know each other.
What role would you like to explore?
Do you feel like a sensitive viewer, who can have Art in Your Pocket? During a thrilling search for works of art and non-art in the exhibition and during the art workshop, you will find out that anyone who wants to can be an artist.
Artists needs courage, which is why they often put their Bodies on the Line. Sometimes they have to break established rules, which lead them to new ideas about the world and themselves.
A curator is not only the caretaker of a collection, but above all an expert who works with images. A specialist who by placing images next to each other creates new ones. What kind of work will DJ Curator compose?
A young architect can be both a builder and a saviour. He can continue the story of a dilapidated Holešovice factory that was transformed into a space that uplifts the mind and spirit. The Fairy Tale About a Factory has no end, only a beginning.
An older architect realizes that every place and building has an impact on us. How do we perceive this space? After an inspiring tour of selected architectural gems, you will end up creating your own vision. You will get Space for Manipulation. For manipulating images, or people?