AIGEL
10 Dec 2021, 7:00 PM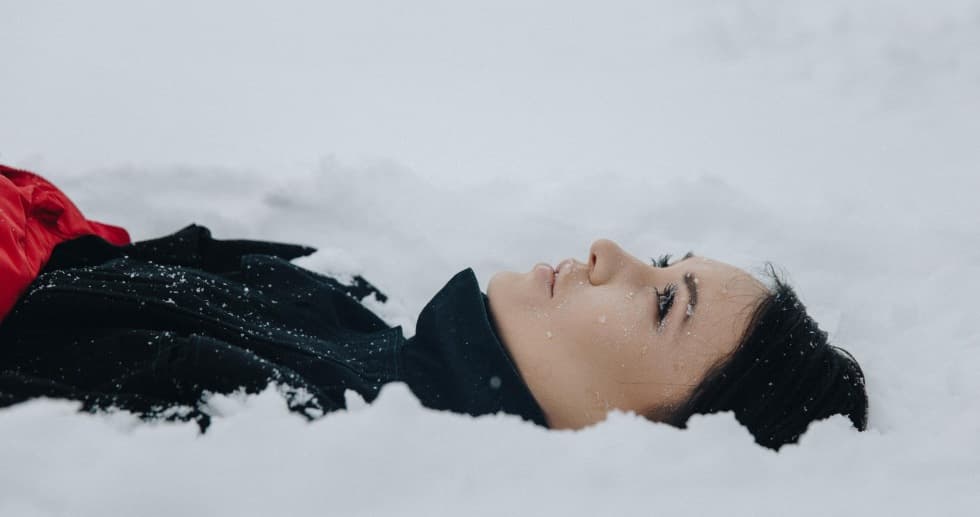 Let's get straight to it, before we divert you
How much is the ticket? CZK 590
To a concert with a test? We're following the government's current anti-Covid-19 regulations, and upon entry you will be asked to provide proof that you are not infectious.
Multifunctional hall DOX+
Poupětova 3, Praha 7
Show on map
On Friday December 10, 2021, the iconic hip hop project AIGEL appears for the first time in the Czech Republic. A mixture of electronic dance beats, hip hop, ironic visuals, hyperbole and dark prison lyric, AIGEL's music manages to evoke the dismal, gloomy ambience of a Russian small town.
AIGEL is a joint project of Russian Tatar poet and singer Aigel Gaysina and St. Petersburg musician Ilya Baramiya (EU, Samoe Bolshoe Prostoe Chislo). Their first album, 1190, came out in 2017, featuring a melodious recitation of lyric verses about prison and the workings of fate, accompanied by minimalist electronic beats. Within months of releasing their groundbreaking video Tatarin , the duo regularly sold out concert halls seating a thousand people, and appeared on the Russian late-night talk show Evening Urgant. In December 2017, Aigel's partner Temur Khadyrov was released from prison on parole; it was his imprisonment that inspired the album 1190. After that, AIGEL decided to go in a slightly different direction; their second album, Muzyka, released in 2018, features far less social poetry and far more optimism and verve. AIGEL's third album, Eden, came out in 2019, painting a depressing picture of a Russian small town. The video for their song You're Born, sung in English, was released in March 2020 to great acclaim, followed a month later by another, far more controversial video for their song Dve nyedyeli. Gaysina and Baramiya's music speaks to vastly different audiences – lovers of dark, complex poetic texts and fans of melodious songs alike. Tatarin currently has some 58 million views on YouTube, and the duo performs to sold-out venues in Russia.
Opening for Aigel will be WWW Neurobeat. Formed in the early 1990s, they were one of the first Czech hip-hop bands. Later, they veered off toward alternative music, producing unique, original and inventive songs. The current lineup includes Ondřej Sifon Anděra (various electronic instruments, vocals, music), Lubomír Typlt (lyrics, production), Milesa Anděra Zrnić (vocals) and Pavel Fajt (drums, percussion instruments).