Mr. Pros
3 Jun 2021, 7:00 PM
4 Jun 2021, 7:00 PM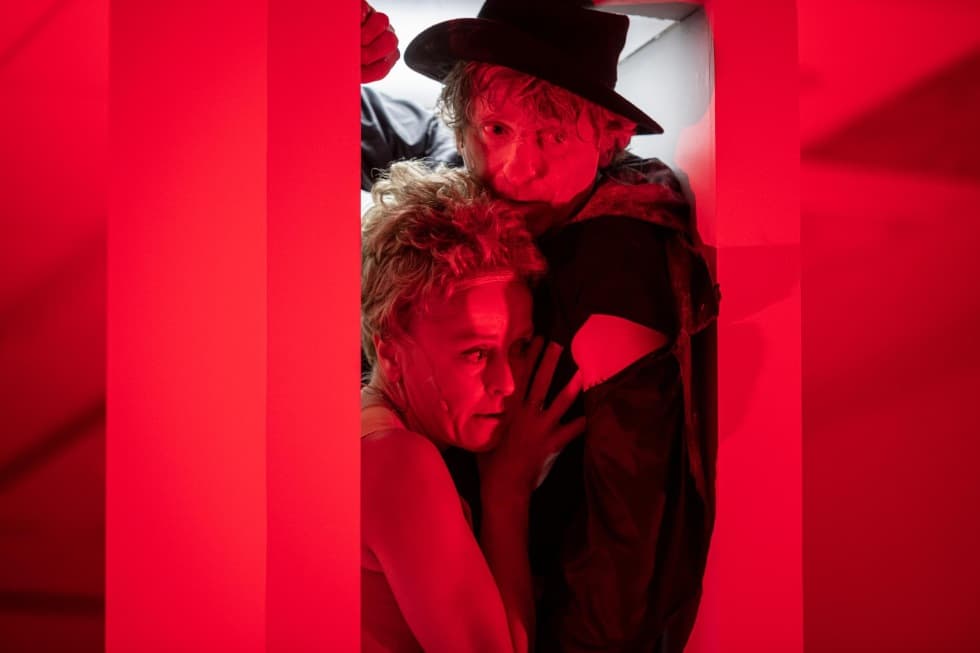 Let's get straight to it, before we divert you
Admission: 250 CZK basic admission | 170 CZK students, seniors, handicapped
Délka představení: 70 minut
Duration: 55 minutes
DOX Centre for Contemporary Art
Poupětova 1, Praha 7
Show on map
Words That Are Not Mine
An exhausted man and woman at the seaside. Time has stopped. Only fragments of memories rise up. They cannot stay, they cannot leave. They cannot speak, they cannot be silent. And feelings? A take on Beckett by the Jedl theatre company. A quarter-century after his famous staging of Endgameat Komedie Theatre, Jan Nebeský is revisiting Samual Beckett, this time through an original interpretation of Beckett's subject matter and motifs.
script: Lucie Trmíková
script co-writer: Kristýna Nebeská
director: Jan Nebeský
set design: Anders Grønlien
costumes: Jana Preková
music: Aleš Březina
featuring: David Prachař, Lucie Trmíková, and Clarinet Factory
On the occasion of the 30th anniversary of the death of Samuel Beckett, the fascinating playwright, writer, and winner of the Nobel Prize for Literature, the DOX Centre reached out to theatre director Jan Nebeský, who played a key role in shaping the exceptional era of Komedie Theatre during the second half of the 1990s. Few Czech theatre directors are as close to Beckett as Nebeský, due to the depth of his perspective on the world and reality, and this comprehension. His unique creative signature transforms Beckett's subject matter and motifs into an experimental play entitled Mr. Pros: Words That Are Not Mine, which will have its premiere at the DOX Centre on 2 October 2019.
The work of the JEDL theatre company, which consists of director Jan Nebeský, actress and scriptwriter Lucie Trmíková, and actor David Prachař, is an homage to absolute creative freedom and is entirely in harmony with the philosophy of the DOX Centre's programming in the area of live art to create an opportunity for mutually beneficial encounters and to call into question, at least for a while, usual methods of perception. The DOX Centre thus also implements its strategy of providing co-production support to Czech artists with a unique artistic approach and helps create new works at the boundaries of genres.