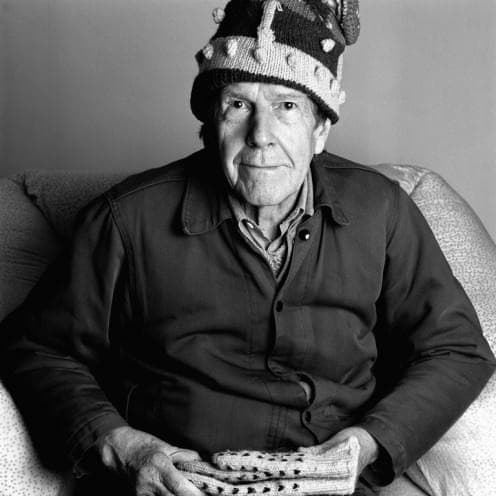 Educational programme for the exhibition MEMBRA DISJECTA FOR JOHN CAGE: Wanting to Say Something about John
Via the approach and work of the American artist, philosopher and composer John Cage we shall encounter themes which force us to contemplate our contemporary society and its way of life. We will discuss together what plurality, chance or contemporary music means to us. The interactive tour of the exhibition shall familiarise us with his sources of inspiration and with those tendencies of contemporary art in which abstract form and content predominates. It shall thus be necessary to uncover the sense of the work, it will never reveal itself to us without our own effort. We shall thus trace the reference which Cage has left, and which serves as an inspiration for others.
Within the music workshop we shall work with music and its illustration in the form of visual scores. The aim of the workshop is not only to illustrate music but also to reproduce its representation.
The programme includes an initial presentation with discussion, an interactive tour, exhibition and music workshop.
Duration of the programme:
90 - 120 min (interactive guided tour + art workshop)
Target group:
Elementary school and high school students, families with children, interest groups
Price of the programme:
400 CZK /​ group+ entrance fee to the exhibition
Entrance fee to the exhibition:
a group under 15 persons: 60 CZK /​ student
a group over 15 persons: 40 CZK /​ student
accompanying teacher free of charge (max. 2 persons)
Reservations:
tereza@dox.cz