On Love: Siegfried Herz's exhibition debut at Prague's DOX Centre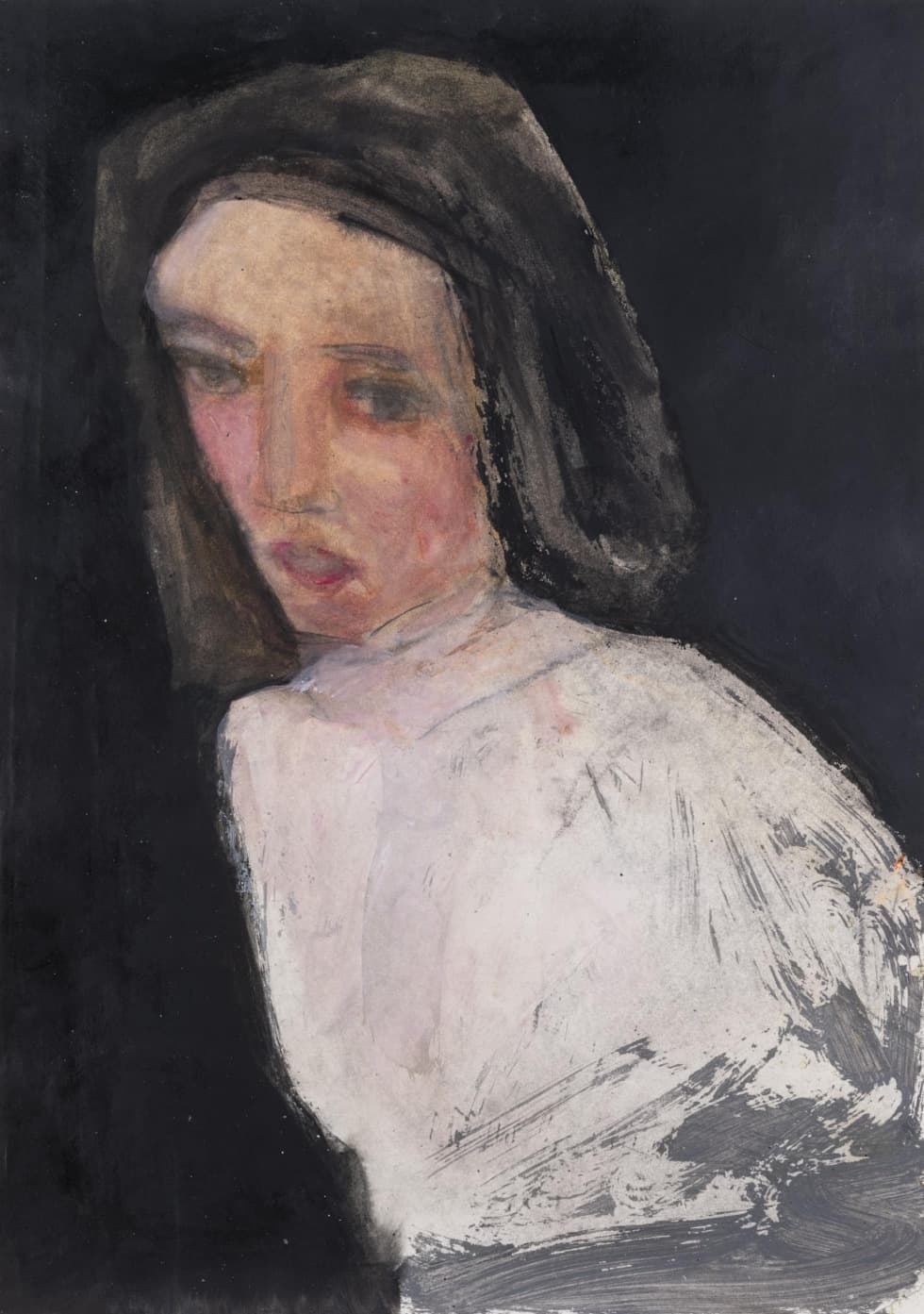 Contact for International Media
Michaela Šilpochová
+420 774 222 355
michaela@dox.cz
In a solo show entitled On Love, The DOX Centre of Contemporary Art presents the work of Siegfried Herz, an entirely unknown Czech artist. For more than 13 years, Herz has been living and working in voluntary isolation, yet his works are quite contemporary. They merge the personal and the general, and are a kind of visual diary with a mixture of the artist's own experience and feelings with inspiration drawn from philosophy, music, film, and fine art. A specific feature of Herz's work painting with coffee and an intensity that comes across even in small formats. The exhibition, curated by Otto M. Urban, will be open until 19 September 2021.
The On Love exhibition is the first public presentation of Siegfried Herz's artwork, which includes paintings, drawings, photos, and videos. Up to now, Herz's work has been hidden from the public, available for viewing to only a few select friends and family. For more than a decade, he has lived in voluntary isolation from the outside world. He therefore has only indirect information about what is going on in contemporary art and culture in general. Nevertheless, his works are quite contemporary and occupy an irreplaceable position in the broad spectrum of today's artwork.
"Herz observes our daily hustle and bustle from a different perspective; his time flows differently, it has a different rhythm and order. Adjectives such as 'new' or 'current' thus lose any and all significance in relation to his work, and thinking in similar terms ceases to make sense. With increasing frequency, new also does not mean better. For Herz, experienced reality is his basic source of inspiration, and sees the present in much broader perspective. His inner world is much broader, and his sources of inspiration include ancient philosophy and art," says exhibition curator Otto M. Urban.
Siegfried Herz doesn't conceal his sources of inspiration; on the contrary, he wears them proudly on his sleeve. They are prominent but also varied personalities, not only from the area of fine art, but also from music, film, literature, or philosophy: Brigitte Helm, Simone de Beauvoir, Jean-Luc Godard, Richard Wagner, Edvard Munch, Amanda Lear, David Lynch, and others.
Herz works in loose series that are constantly evolving; he returns to old topics to once again examine and artistically interpret them, and also devotes attention to various art techniques, he experiments with colours, paints with coffee, tears things off, makes impressions, glues things in, and so on. In his case solitude and isolation support greater perception and sensitivity to his surroundings.
"My work is also simultaneously my spark of love for humankind, and I can best see its essence in times of spiritual crisis, i.e., in moments when something important opens up, something that under normal circumstances remains hidden somewhere behind a wall," says Siegfried Herz. One can feel deep experience and authenticity from his works. Their author exposes himself clearly and openly, sometimes even going too far, both his inner being and his body; he is mercilessly honest; he doesn't conceal but rather reveals even that which should remain hidden.
Siegfried Herz (* 1986) studied painting at the Zámeček School of Applied Arts in Plzeň. Since 2008 he has been living and working in voluntary isolation. Aside from creating fine art, he also writes poetry and composes music. In 2015 three of his works were featured in the Brave New World exhibition at the DOX Centre for Contemporary Art in Prague. On Love is the first public presentation of his work.
On Love
from 12 May to 19 September 2021
Curator Otto M. Urban
On the occasion of the On Love exhibition, a catalogue of the same name was published containing texts by Siegfried Herz, his friend, sculptor Marek Škubal, and exhibition curator Otto M. Urban.