Aenietta Vazi - El Cuerpo, Tereza Bínová — Aggregate Exam
2 Jan – 6 Feb 2017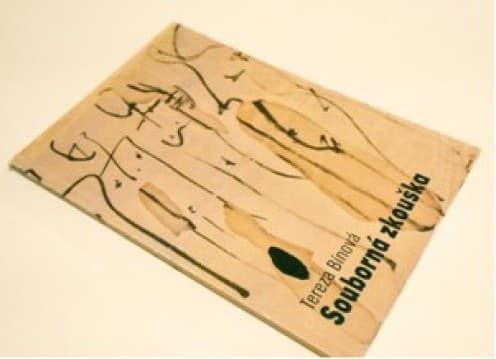 This exhibition is taking place at the Art Archive as part of the Polička/​Shelf project.

January's Polička/​Shelf brings together two books from opposite ends of the Earth. In the first, Aggregate Exam, from the Czech Republic, its author, young poet Tereza Bínová, draws on study materials for a psychology test. The second book, El Cuerpo from Aenietta Vazi who hails from Lima, Peru, works in a similar manner with text from an anatomy textbook for artists.
While Tereza Bínová's work is traditional, with her own illustrations, Aenietta Vazi experiments with the form of the text itself. Her slim collection uses copies of original pages of the book along with sewn-​in fragments of found poems. But both authors read, search for, and crate poetry in the same way.