Antimatter - By breath at DOX by Qubus
20 Dec 2013 – 2 Feb 2014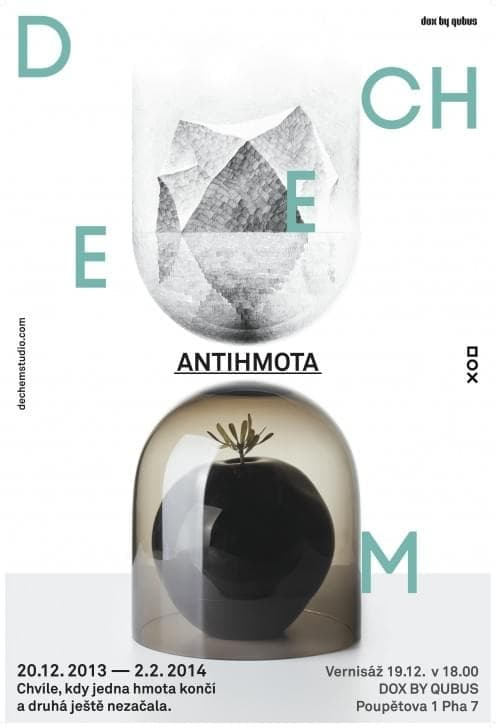 Antimatter
The moment when one ends and the other matter not yet begun. Exhibition called Antimatter presents the work of design studio By breath. Amorphous shapes of black glass contrasts with precise and crisp designs of glassware. This creates a tension weight, color and function.
Authors:
Michaela Tomišková & Jakub Janďourek
The exhibition is held in DOX by Qubus at DOX.

Michaela Tomišková
In 2011 she finished her studies of product design at AAAD in Prague. She attended residency programs in graphic design, material experiments at HKU in Utrecht. She did her internship in Richard Hutton Studio in Rotterdam. At present, she is a freelance designer specializing in food design, product design and interior object design.
Jakub Janďourek
In 2007 he finished Cultural Theory studies at CUFA in Prague. Since 2005 he started taking interest in glass and eventually graduated from Glass School in Novy Bor, where he gained theoretical and practical knowledge about this material and its production technology. He worked in such companies and designers as Ajeto, Anna Torfs, Lasvit, Rony Plesl. At present he is a freelance Glass production manager.