Concert: Essential Feldman
7 Apr 2018, 7:00 PM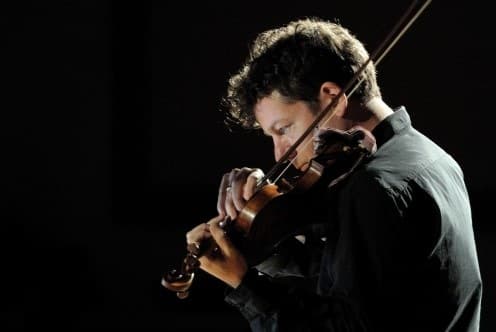 The Prague Radio Symphony Orchestra will play the music of one of the twentieth century's most important and influential composers, Morton Feldman (1926 – 1987), featuring soloists Conrad Harris (New York) on violin and Daan Vandewalle (Ghent) on piano. The concert will be conducted by Petr Kotík, who worked with Morton Feldman for many years.
Morton Feldman is one of the twentieth century's most original and influential composers. He belongs to a group of composers that in the early 1950s formed what today is known as the "New York School": John Cage, Morton Feldman, Christian Wolff, and Earle Brown.
Feldman's extensive oeuvre includes iconic works in all areas of music performance – compositions for symphony orchestra, chamber music, instrumental and vocal solos, as well as Neither, an opera based on a libretto by Samuel Beckett.
The performance at the DOX Centre for Contemporary Art will be the first European concert dedicated entirely to Feldman's large-scale orchestral compositions, which are among the most important in his oeuvre. They are seldom performed live due to their great musical and technical difficulty and complexity. The programme consists of Feldman's Piano and Orchestra (1975), Structures (1962), and Violin and Orchestra (1979).
Kotik had already been performing Feldman's music in Prague in the early 1960s before moving to the U.S. in 1969. In 1973, Feldman composed Instruments I for Kotik and his S.E.M. Ensemble. As a conductor, Petr Kotik has performed and recorded all of Feldman's orchestral works, mainly during the "Ostrava Days" festival (Ostrava, Czech Republic), which began in 2001.
Morton Feldman
Major works for orchestra
Piano and Orchestra (1975)
Structures (1960-62)
intermission
Violin and Orchestra (1979)
Concert duration – 120 
PRE-SALE TICKETS online on our website below, through GoOut or in the GoOut store - Freshlabels Store
Panská 9, Prague 1
(Mon - Sun 10am - 8pm)
DOX  Centre for Contemporary Art – DOX+ multifunctional hall
Poupětova 1, Prague  7