Contempuls Night: Mahan Esfahani, cembalo (USA/Iran)
18 Nov 2018, 7:00 PM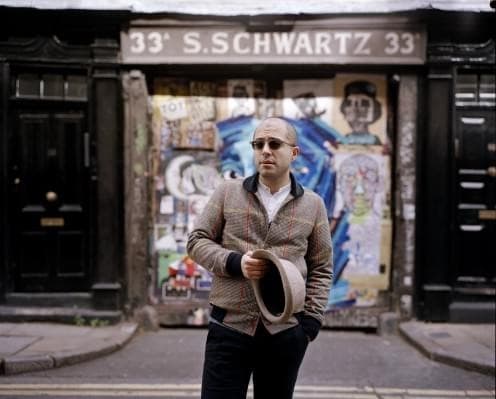 One of the most lauded contemporary harpsichordists, the Iranian-American musician Mahan Esfahani moved in 2015 from the UK to Prague, so as to study with Zuzana Růžičková. By that time, he had been named by the BBC a New Generation Artist, given the first harpsichord recital in the history of the Promps, received the prestigious Gramophone Award, and had made recordings for  Deutsche Grammophon and Hyperion Records. Transcending the harpsichord conventions, besides 17th- and 18th-century music, Esfahani has also performed works by contemporary composers, including a version of Piano Phase, authorised by Steve Reich himself. At the Contempuls festival, he will play pieces from the repertoire of the second half of the 20th century – Italy's Luciano Berio's Rounds and Finland's Kaija Saariaho's Jardin Secret II for harpsichord and electronics, as well as compositions directly written for him: Intertwined Distances by Iran's Anahita Abbasi and, in world premiere, Triggering, a brand new work written to the festival's commission by Miroslav Srnka, deemed the most significant Czech contemporary composer within the international context. 
PROGRAMME:
Graham Lynch: Admiring Yōrō Waterfall

Luciano Berio: Rounds

Anahita Abbasi: Intertwined Distances

Miroslav Srnka: Triggering, world premire, commissioned by Contempuls

Kaija Saariaho: Jardin Secret II
The Contempuls festival focuses on the latest global trends in contemporary classical music. Its ninth edition is the Contempuls Night, made up of two concerts. Within a single evening, the audience will have the opportunity to hear the Iranian-American harpsichordist Mahan Esfahani and the New York-based Yarn/Wire, an ensemble of two keyboard players and two percussionists. 

Contempuls has traditionally presented new works by Czech composers, specially created to commission for the festival. This year, it will feature premieres of pieces by the world-renowned music creators Miroslav Srnka and Šimon Voseček.
We cordially invite you to the double concert, which will take place at the multifunctional DOX+ hall at the DOX Centre of Contemporary Arts, this year's festival partner. 
ADMISSION:
basic admission 300 CZK
students, seniors 200 CZK 
price for two concerts Mahan Esfahani and Yarn/Wire 500 CZK
In cooperation with DOX Centre for Contemporary Art.

Supported by: Ministry of Culture Czech republic, Prague City hall