Contempuls Night: Prague Contemporary Music Festival
18 Nov 2018, 12:00 AM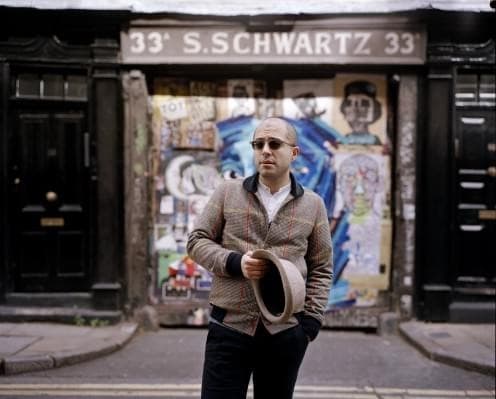 The Contempuls festival focuses on the latest global trends in contemporary classical music. Its ninth edition is the Contempuls Night, made up of two concerts. Within a single evening, the audience will have the opportunity to hear the Iranian-American harpsichordist Mahan Esfahani and the New York-based Yarn/Wire, an ensemble of two keyboard players and two percussionists. Contempuls has traditionally presented new works by Czech composers, specially created to commission for the festival. This year, it will feature premieres of pieces by the world-renowned music creators Miroslav Srnkaand Šimon Voseček.
PROGRAMME
Concert Mahan Esfahani, cembalo (USA/Iran)

November 18 from 7 pm at DOX+
One of the most lauded contemporary harpsichordists, the Iranian-American musician Mahan Esfahani will play pieces from the repertoire of the second half of the 20th century – Italy's Luciano Berio's Rounds and Finland's Kaija Saariaho's Jardin Secret II for harpsichord and electronics, as well as compositions directly written for him: Intertwined Distances by Iran's Anahita Abbasi and, in world premiere, Triggering, a brand new work written to the festival's commission by Miroslav Srnka, deemed the most significant Czech contemporary composer within the international context. 

Concert Yarn/Wire (USA)
November 18 from 8:30 pm at DOX+

The ensemble, renowned for their exceptionally precise and energetic performances, have collaborated with the most exciting composers in the USA and Europe, and also pursued adventurous musical projects. Within their concert in Prague, they will present two seminal pieces of their repertoire – a fragment of the loose cycle Images of Duration, by the 44-year-old American composer Alex Mincek, and the "playfully brutal" Feld, a piece written for the quartet by Enno Poppe, one of the most sought-after contemporary German composers. The festival programme will also feature the world premiere of the opus Pěsti (Fists), create specially for Contempuls by Šimon Voseček, whose music has enjoyed ever increasing acclaim in Austria, were he currently lives, while the Czech audience have only been discovering it recently.

ADMISSION:
basic admission 300 CZK
students, seniors 200 CZK 
price for two concerts Mahan Esfahani and Yarn/Wire 500 CZK