Corner – Somewhere There
22 Oct 2015 – 21 Jan 2016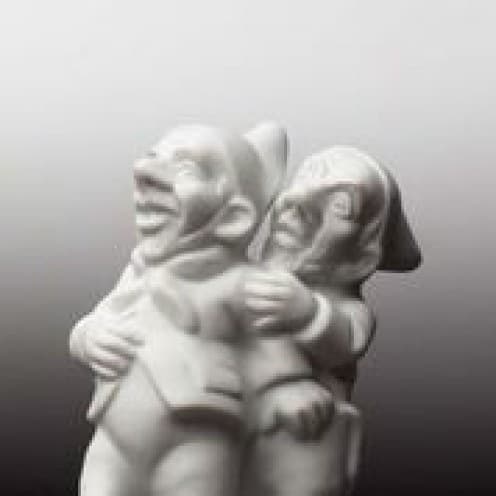 The exhibition takes place at DOX by QUBUS designshop at DOX.
Seek - ye shall find! Do not - ye shall lose!
In the installation entitled Corner – Somewhere Over There consists of a collection of found products from Antonín Tomášek for the brands TABLO, Bits and Pieces, and Kout.
Kout/Corner is an imaginary space that everyone can arrange as they wish – based on their own experiences and wishes. The search is what is important. The exhibition's subtitle "Seek - ye shall find! Do not - ye shall lose!" indicates that if you are interested, you get to know the world; if you do not, it becomes plain. For someone, a corner is a place where things are cast aside, for another a good place to live.
The installation in the DOX by Qubus design shop is based on the effort to present products precisely so that "those who seek – shall find". On the central common area, created from boxes and boards found in a corner, the scenery changes during the course of the exhibition. Items are not untouchable; the viewer can pick them up, examine them, and make discoveries. A filtered coffee set for the Bits and Pieces brand, or a clinking porcelain Money Pouch for the TABLO brand can come to life. A set of related containers entitled Relatives from Antonín Tomášek's Kout workshop is accompanied by a quiet conversation by a group of Snow White's Dwarves. The installation is accompanied by a lit background with a shadow-play of items, designed by Richard Loskot.
Kout is an obscure workshop in a small courtyard in the centre of Prague. A place where things are created, lie around, and mature, and where there is space for the development of ceramic and porcelain products, encounters, and cooperation.
TABLO is a design publishing house for table settings and more. It brings us ordinary things with extraordinary stories.
Bits and Pieces is a new Czech brand, a mental space, a collective of authors, a mosaic of approaches and perspectives on things around us.
The exhibited products are the result of a collective search. For TABLO, a remarkable object was discovered somewhere on the border between function and magic. With Bits and Pieces, stumbling block and needs related to the process of filtering coffee, be it at home or in a café, became a challenge.
Attendant events:
22 Oct | 16:00 – afternoon coffee by the Brebar project (quality ingredients and a masterful approach transforms flavour into an experience)
23 Oct | 19:00 – Live at TABLO, a harmonic evening of friends and non-friends (Havanská 3A, 170 00 Prague 7,  NEO House in the courtyard)
Products for the brands: TABLO, Bits and Pieces, Kout
Design: Antonín Tomášek
Photo: Michal Ureš
Graphic design: Martin Bušek
Lighting: Richard Loskot
Development: 
The Kout Workshop, Školská 28, Prague 1

Partners:
Český porcelán Dubí a.s.
Porcelán Royal Dux Bohemia
Brewbar coffee