Film Posters and Books
2 Jul – 30 Aug 2015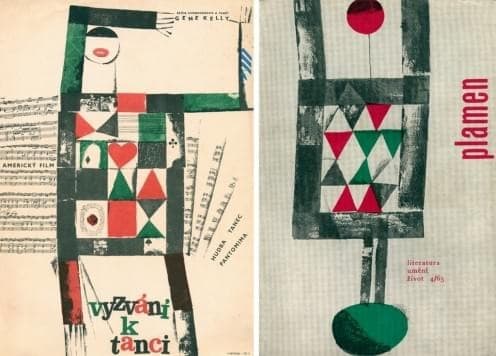 The exhibition takes place at the
Art Archive
at DOX, in Small tower.
Exhibition opening:
2 July, 6 pm
Terry's Socks and the Art Archive present an exhibition of film posters and book covers created in Czechoslovakia from the late 1950s until 1989. During this period, the applied arts were one of few areas offering artists at least partial creative freedom without being subjected to constant censorship. Thanks to this, areas where posters were plastered and bookshop display windows in their own way became street galleries of artistic directions that differed from official socialist realism. The DOX Centre's Little Tower will feature approximately 80 film posters and several dozen book covers by many important graphic artists who worked in both areas.
Visitors will be able to examine the playful designs of Zdeněk Seydl, the masterful typography of Zdeněk Ziegler, the surrealistic collages of Karl Teissig, and many others. Special attention is devoted to the work of Josef Flejšar, whose original book designs and large-format posters are featured in the exhibition. All exhibited posters are from the collection of Terry's Socks (Terryho ponožky).
Curators: Pavel Rajčan, Jiří Kofroň, Jiří Hůla