Gabriela Pokorná - Thirteen Golden Midges
2 Sep – 6 Oct 2013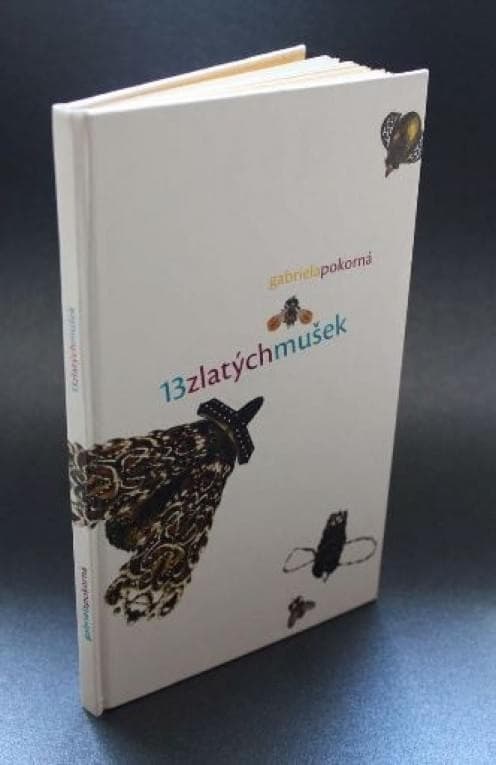 The Art Archive (Archiv výtvarného umění, o.s.) invites you to an exhibition organized within the Shelf - open book project:
Gabriela Pokorná: 13 Golden Midges
What is happiness? The name and central concept of Gabriela Pokorná's book 13 Golden Midges is a reference to Heyduk's winged metaphor on the nature of happiness, and though it is a slim book, it contains a comprehensive and overarching text. Pokorná "thought up and wrote, typeset and corrected, illustrated and bound" the book, thus making use of her various creative abilities – aside from illustration and bookbinding, these being primarily literary interests. Thirteen stories and six poems found their inspiration in everyday encounters, often with things and through them with strangers whose stories the author then makes up. Illustrations play the role of an equal partner to the text: thirteen golden midges – each one hovers above one story – small photo collages of golden jewels, combining details from photographs and pen drawings.