Galerie H
22 Jun – 27 Aug 2017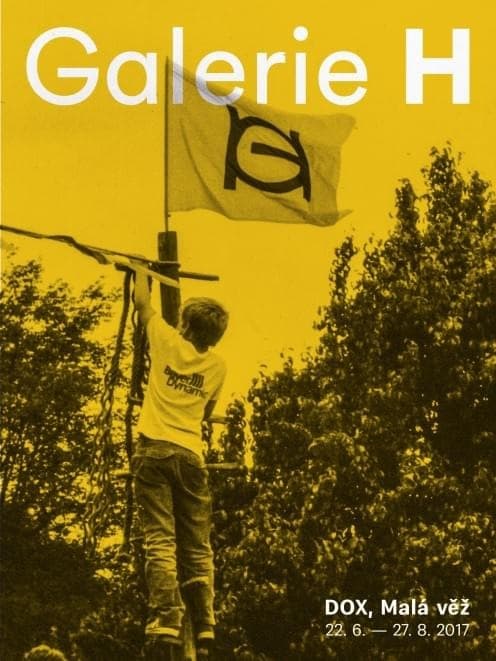 Galerie H was founded in 1983 by the brothers Jiří and Zdeněk Hůla in their family house in Kostelec nad Černými lesy. From 1983 to 1988, several hundreds of artists of all generations took part at many important artists' meetings, e.g. Milan Bočkay, Klára Bočkyová, Václav Boštík, Jiří David, Rudolf Fila, Daniel Fischer, Michal Gabriel, Dalibor Chatrný, Jozef Jankovič, Ivan Kafka, Čestmír Kafka, Běla Kolářová, Stanislav Kolíbal, Otis Laubert, Jiří Mrázek, Daisy Mrázková, Karel Nepraš, Ivan Ouhel, Rudolf Sikora, František Skála, Adriena Šimotová, Miroslav Šnajdr, Margita Titlová-Ylovsky, Jiří Valoch, Olbram Zoubek.

Galerie H gave instructions for particular exhibition to the artists taking part. For example for the exhibition "Large Drawing" in 1984 works larger than two square meters were accepted. Galerie H had neither curators nor consultative committee, the program and its quality depended on the participants themselves. The only requirements to be met were the instructions. The romantic space of a hundred years old barn where the exhibitions took place necessitated unconventional ways of installation, each exhibition was unique. The artworks lent by the artists were returned to them after the end of the exhibitions, however, the place's appearance was affected by several functional artworks integrated into the house, like the garden wall by
Vladimír Vokolek, the library by Vladimír Gebauer and other works by Jiří Beránek, Olga Karlíková, Josef Krupka, Pavel Rudolf, Kurt Gebauer, Pavel Mühlbauer or Jiří Žlebek
.
The Study Archive originated in 1984. It was a non-selective collection of documents pertaining to the contemporary art; a year later, a slide collection was added. All events of Galerie H have rich documentation (photos, slides, catalogues, clippings, accompanying texts, lists of exhibits). After the political change in 1989 the activity of Galerie H had no more its point. The Study Archive was transformed into the Archive of Fine Arts (carried on by a voluntary association of the same name) that runs an online art database abART.
More information at:
www.artarchiv.cz/en
.