Gilbert & George: Roads 1972-1992
7 Oct 2010 – 2 Jan 2011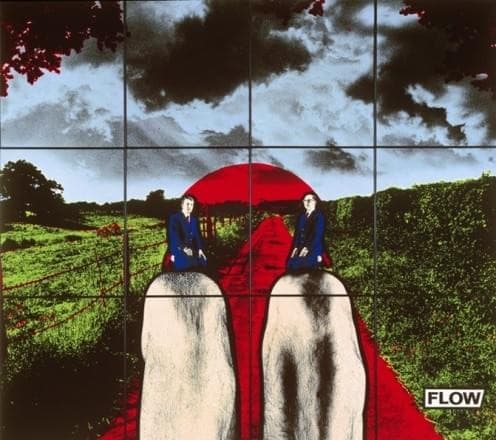 The exhibition will introduce the renowned artistic duo Gilbert and George to the Czech public by presenting six works from the period between 1972 and 1992. The artists, who became recognized for their specific kind of performance art called "living sculptures" in the early 1970s, are now identified with brightly colored photo-​based works that had a great impact on the generation of artists coming of age in the 1980s and 1990s, i.e., the period covered by the exhibition.

This exhibition is a part of Decadence NOW! project!
Exhibition curator: Otto M. Urban
Decadence NOW! Something for those who like it dark.
Exhibitions of "Decadence Now!":
Galerie Rudolfinum - Dekadence Now! Visions of Excess
Museum of Decorative Arts in Prague - Dekadence Now! Visions of Excess ("Room No.13")
The Brno House of Arts - Joel Peter Witkin
West-​Bohemian Gallery in Pilsen: Ještě místo - Pustá zem (Ivan Pinkava, Josef Bolf)