Graduation Projects 2009 – 2010
8 Jul – 1 Aug 2011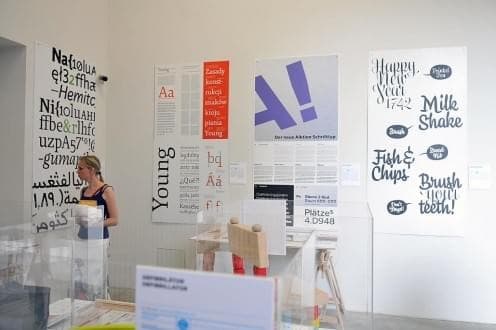 Central European review of Graduation Projects on the field of product and graphic design.
The DOX Centre for Contemporary Art presents a Central European review of Graduation Projects from the Czech Republic, Poland and Slovakia on the field of product and graphic design in the academic year 2009/2010. 
A committee composed of representatives from the TYPO, Designum and 2+3D magazines and the Cieszyn Castle evaluated 224 theses (more than two thirds of the projects were made by women). The jury selected 36 designs for the travelling exhibition. 

Completing the graduate thesis, whether at the Master's or Bachelor's level, is a major milestone in the life of a designer. The days of student life are over and the time has come to find a job or open a studio. Many find the start of their careers to be a difficult time marked by challenges such as learning to handle administrative tasks or breaking into what is often the closed world of established designers. It was in this latter area where the editors at 2+3D decided to help Polish design graduates nine years ago. The magazine has published annual reviews showcasing the best graduate projects since 2002; three years on they added a travelling exhibition. In 2010, Czech TYPO and Slovakia's Designum magazines got involved in the project, bringing an international element to the review.


"We are confident that this was a step in the right direction, as can be seen in the work that has been presented – the theses are the main focus, after all. We hope that for the students who were selected, this publication will help pave the way to the start of their professional careers and assist them with making contacts with colleagues and potential clients alike. Previous years were very successful in this regard, and we already know that the launch of the travelling exhibition in Cieszyn has brought tangible fruits to several of the graduates." say the organisers of the project. 
The exhibition has been organized with the assistance of the International Visegrad Fund.