Jiří Pelcl: Luxury Dwelling
21 Sep – 31 Oct 2011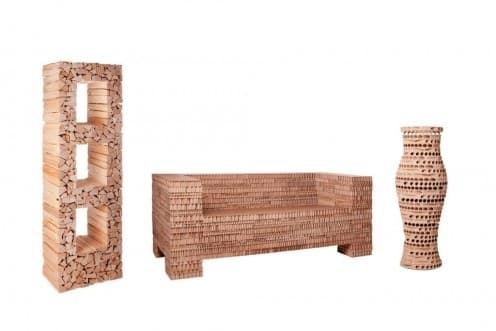 A special installation entitled Luxury dwelling is the Prague premier of
a collection designed for Gallery Grosseti at Milano Design Week 2011. The collection paraphrases the term "luxury" in today's design obsessed world.
"A luxury item has always been linked with earth, it has always elegantly reminded us of its mineral or animal origin, and of nature of which it is just
a mere modification. Fabricated matter is completely devoured by its use – eventually we will invent objects only for the delight of using them. The hierarchy of substance is abolished, all are replaced with a single one – the entire world can be conveyed through plasticity, including life itself."
Roland Barthes

Jiří Pelcl is a highly distinguished designer with a strong international reputation working across a number of media and materials. Professor and former Rector of the Prague Academy of Art, Architecture and Design (AAAD), the premier institution of its kind in the Czech Republic. He studied at the Academy of Applied Art in Prague before studying furniture design at the Royal College of Art in London in the early 1980s. Besides practical activities he deals with the theory of design and as a guest he lectures at both domestic and foreign schools (Rietveld Academy Amsterdam, RCA London, Yale University, ENSAD Paris, Pratt Institut New York). Among his better known commissions have been Vaclav Havel´s study in Prague Castle, interiors of the Czech Embassies in Rome and Pretoria, Gustav Mahler´s house in Kaliste, Czech House in Malmo, etc. He obtained number of awards – National Design Award of the Czech Republic 2006, the Form Award and design Plus Award in Germany 2007, the Czech Grand Design award for the designer of the year 2006.
His work is widely known internationally and has been included into permanent design collections in many museums in the Czech Republic, Germany, Switzerland and Sweden.