John Cage in Prague (1964)
19 Jun 2012, 6:00 PM
31 May 2019, 6:00 PM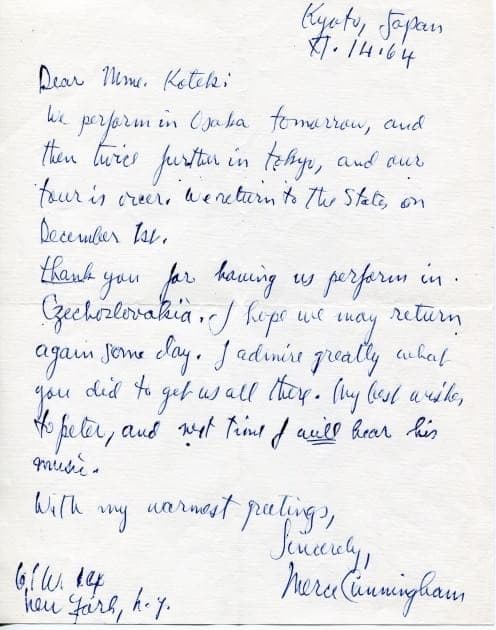 An early evening discussion, reflecting upon John Cage´s visit to Prague
in 1964. 
The Merce Cunningham Dance Company, featuring John Cage, travelled from Helsinki to Prague on 21 September 1964 as part of its world tour.
The following day the ensemble presented itself to a Czech audience
in the Julius Fučík Recreation and Culture Park (today Stromovka),
and on 23 September appeared at an artists' discussion at the Prague Theatre of Music. On 24 September the artists flew to Ostrava, where they most probably appeared on the same day in the Antonín Dvořák Theatre, continuing the next day on their journey to Warsaw. 
Peter Graham 
Entrance fee: 60CZK / 40CZK students
Reccomended reservation: tereza@dox.cz