Julia Calfee - Inside The Chelsea hotel
4 Dec 2009 – 15 Mar 2010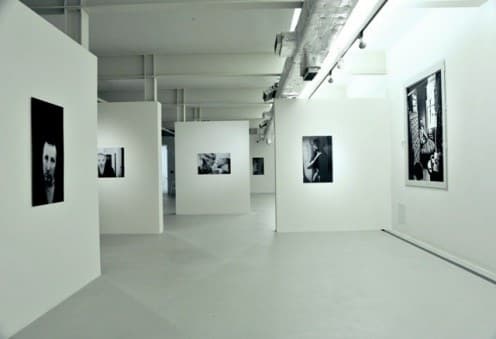 The Chelsea Hotel is a legendary place connected with artistic Bohemians of the 20th century, which inspired many books and films as well as famous songs by Leonard Cohen and Bob Dylan.

One of the most impressive portraits of the hotel is a body of photographs and texts created by Julia Calfee, recently published in a successful book with a preface by Miloš Forman, a resident of the hotel himself. The photographs are presented here for the first time in the form of an exhibition.
Julia Calfee was born in the USA, but has spent most of her professional life living and working in Europe. She majored in journalism at the New York University and studied art history at the Sorbonne in Paris. Her publications comprise Photogénèse (Joan Miró Foundation, 1995) The Mountain Spirits of Mongolia(Richard Liu Foundation, 2002) and Spirits and Ghosts: Journeys through Mongolia (PowerHouse Books, 2003). Her photographs and photographic essays have been published in leading international magazines and newspapers including The New York Times, The New York Times Magazine, Time, Business Week, The Sunday Times of London, Paris Match, The Guardian, Elle Italia, Elle Japan, Paris Photo, Digital Photography, Corriere della Sera and foto8. Julia Calfee has exhibited her photographs also in museums and galleries in France, United Kingdom, Italy, Belgium, Spain and the USA.