Libor Svoboda: Better City
26 May – 17 Aug 2016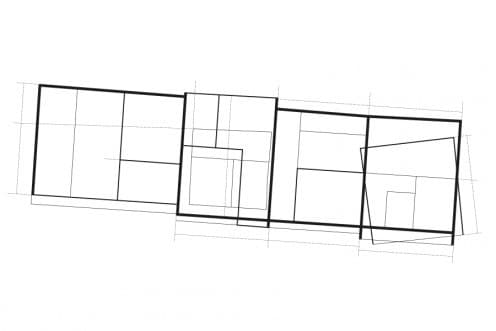 Cities create landscapes. The Better City project explores their visual aspects. The installation, comprising prints and interior interventions, illustrates the problematic aspect of urbanism, which is its planned aspect in relation to arbitrary transformations close to organization or chaos.

Geometric design and a planned approach were always assumed to be an essential prerequisite for a perfect space, and ideal city. Within the scope of his interest in the processes of idealization of an environment, Libor Svoboda examines such phenomena on at the juncture of reality, speculation, and fiction.
Libor Svoboda (1981) graduated from the Digital/Interactive Media Studio (Štěpánka Šimlová/Pavel Kopřiva) and PhD studies at the Faculty of Art and Design of J. E. Purkyně University in Ústí nad Labem.
Exhibition curator: Jan Kuntoš