Lucie Raškovová: Courses in Poněšice
6 Feb – 6 Mar 2017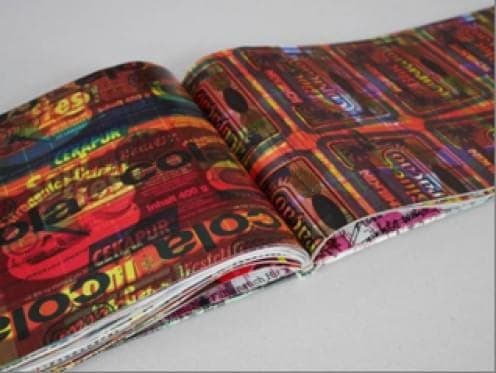 This exhibition of personal diaries is taking place at the Art Archive as part of the Polička/Shelf project.

A get-together with the author to jointly peruse a selection of her books will take place at the Open Library of the Art Archive at DOX on Monday, 6 February 2017 at 5 p.m. You are cordially invited.
Lucie Raškovová first studied horsemanship and horse-raising, and then later illustration and graphic arts at the Academy of Arts, Architecture and Design. She stayed with graphic techniques and currently teaches them at university. Her activities aren't important only for a number of students, but are also reflected in many of her books. This is because it is precisely AAAD that serves as a background for Lucie's diaries, and figures of her friends and colleagues can be found not only in her diaries – for example from courses in Poněšice, but also in an alphabet book for children entitled Nereptej a breptej [Don't Grumble, and Mumble]. Their presence is sometimes explained, and at other times the are present on pages just as spectators. Lucie self-published the alphabet book, perhaps precisely so she wouldn't have to say why.
Some of the books were typeset in a book printing workshop, where Lucie works with Jaromír Šťoural, and it's work with wonderful results. Their typesetting is playful and not infrequently experiments with composition and colour scales. The artistic and artisanal quality of these books is definitely remarkable, but it is Lucie's diary entries that are unforgettable.