MARTIN RAJNIŠ: Architecture Guild
27 Jun – 6 Nov 2014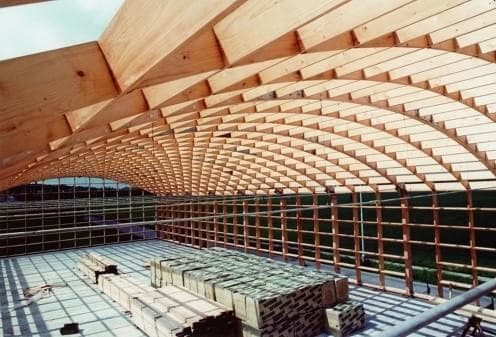 "We must begin creating differently: instead of design and aesthetics, we must inspire ourselves in the deep laws of nature. We must immerse ourselves in the environment, in the system from whence we came." 
                                                                                                               Martin Rajniš
The exhibition will present a cross-section of 12 years of work by Martin Rajniš and his studio. Martin Rajniš has left his mark in architecture around the world through prominent projects connected by the idea of long-term sustainability, ecology, and the concept of architecture as a tool for community and social development. His work is based on the philosophy of "natural architecture".
Martin Rajniš graduated from Czech Technical University and the Academy of Fine Arts, and during the 1970s worked at SIAL, headed by Karel Hubáček. Together with J. Eisler and M. Masák, he co-authored the Máj department store on Prague's Národní třída. He is the co-author of the History of Transport Pavilion at Expo 86 in Vancouver. After the revolution, he and S. Fiala, J. Zima a T. Prouza headed the D. A. Studio, whose most extensive project was the construction of the new Smíchov centre.
Over the last two decades, his work has undergone significant transformation. He is working on smaller structures built with natural materials (wood, stone, glass) and is attempting to find methods that through a minimum means and with great respect for existing structures as well as the landscape would serve the broadest possible user base and return to architecture is key standing in human civilization, which it seems is quite imperilled in today's world.
On 19 May 2014 at the Place du Trocadéro in Paris, Martin Rajniš received the prestigious Global Award for Sustainable Architecture, which has been awarded annually since 2007 by the Locus Foundation for an exceptional contribution to global architecture.
Curator: Leoš Válka
Co-curators: Martin Rajniš, David Kubík

Photos from the exhibition opening 26 June, 2014.