Oh, it is easy to be clever if one does not know all these questions
21 Jun – 10 Sep 2018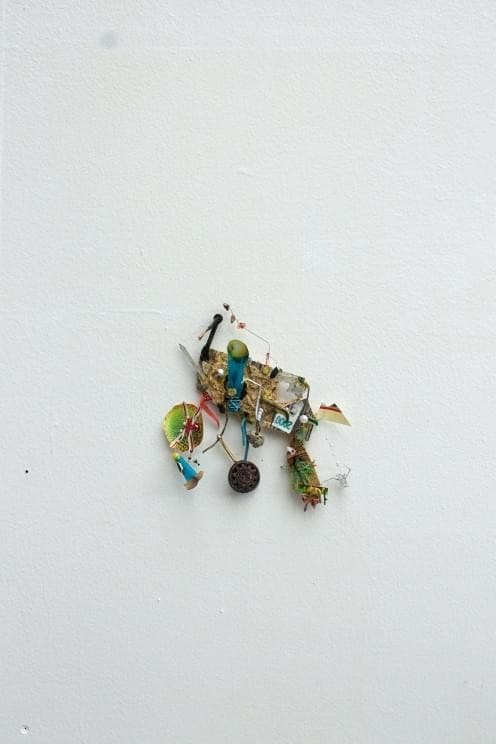 Artists: Nina Chua, Nicola Ellis, David Fesl, Martin Kohout, Lucie Michnová, Vojtěch Novák and Andrew Jan Hauner, Pavel Příkaský, Maeve Rendle, Miroslava Večeřová, Evangelia Spiliopoulou
"Oh, it is easy to be clever if one does not know all these questions," sighs with resignation the protagonist of Robert Musil's Young Törless. These words mark a turning point in the novel, when Törless attempts in vain to give a rational framework to his adolescent imagination and anguished consciousness, only to discover that "cleverness" shored up by self-assurance against sensation and the random ambiguity of experience fails at such a task.
It was precisely the unity of intellect and feeling, observation, and instinct, unattainable for Musil's hypersensitive protagonist, that for Musil was the task of art as well as the key to the critical interpretation of a work of art. Although Musil's writings articulate the priorities of a different era, the same aspiration persists in the various ways in which works of art and their understanding reflect and make sense of the experience of the world today, and it is therefore the ideal of this exhibition. 
The works in the exhibition come from Prague and Manchester. They are records of singular observations and discoveries, individual attitudes and thinking, grounded in subjectivity. They have been inevitably influenced by the two cities' ways of life, distinct cultures, and artistic traditions, and this, in turn, may have some bearing on how they affect one another in their encounter here. At the same time this confrontation of artists from two distinct cultural environments can be seen as a gathering of an emerging generation of artists that seeks new ways to ask new questions and explores both traditional and new artistic processes and forms to find new means of expression for new contexts and interpretations.
In the conclusion of one of his essays, Musil states: "Recite for yourself a poem at the annual general meeting of a company board. Just as the proceedings will immediately become meaningless, so will the poem." A polemical reaction is inescapable - this absurd scenario, as if anticipating current artistic strategies, announces the advent of a completely new poetic and, a century on, it seems a step closer to contemporary perceptions of reality.
Curated by Pavel Büchler and Mariana Serranová
ACCOMPANYING PROGRAMMES
28 June / 6 pm

Guided tour of the exhibition with curator Mariana Serranová* 

9 September / 4 pm

Guided tour of the exhibition with curator Mariana Serranová*
*Held in Czech
The exhibition being held in collaboration with Castlefield Gallery, Manchester, with the support of the Czech Embassy in London.
With special thanks to Chris Klingenberg.