ON AIR: Kateřina Tučková & Jeroen Olyslaegers
23 May 2018, 7:00 PM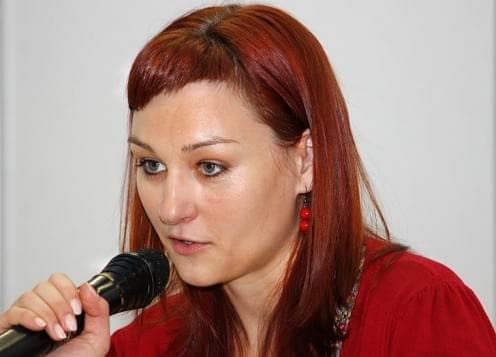 In critical historical situations, who is the victim and who the perpetrator? Can we look upon evil in silence? Who has the truth on their side and who is guilty? These and other related questions will be the subject of a discussion between Flemish playwright and author Jeroen Olyslaegers, whose latest novel, Will, set in wartime Antwerp, touches the conscience of all those who "saw or heard nothing", and Kateřina Tučková, the author of Vyhnání Gerty Schnirch (The Banishment of Gerta Schnirch), which broaches the topic of collective guilt in a discomfiting manner.
Jeroen Olyslaegers (*1967) is a Flemish playwright and author. He made his debut in 2009 with the novel Wij [We], followed in 2012 by Winst [Profit]. In 2014 he received the Ark Prize of the Free Word for his prose and social involvement. He has received the Edmond Hustinx Prize for his theatrical work. His novel Wil [Will] (2016) completes a trilogy of novels set in wartime dealing with individuals versus society. He has been hugely popular with readers in Belgium and has been awarded important literary prizes.
Kateřina Tučková (*1980) is a leading member of the younger generation of Czech authors. In 2009 she received the Magnesia Litera award for prose and the Jiří Orten Prize for her novel The Banishment of Gerta Schnirch, and was nominated for the Josef Škvorecký Prize. In 2012 she published her novel Žítkovské bohyně [The Žítkov Goddesses], which also received a number of awards. Her most recent work is Vitka (2018), an original play based on the life story of Brno composer and conductor Vítězslava Kaprálová.
Moderator: Daniela Vrbová
Interpretation: English/Czech
Excerpts from books will be read by translator Veronika ter Harmsel Havlíková

Admission: adults CZK 60 / students, seniors CZK 40
Free for members of the DOX Friends Club
In cooperation with