Parrot Party! at DOX by Qubus
6 Oct – 15 Nov 2010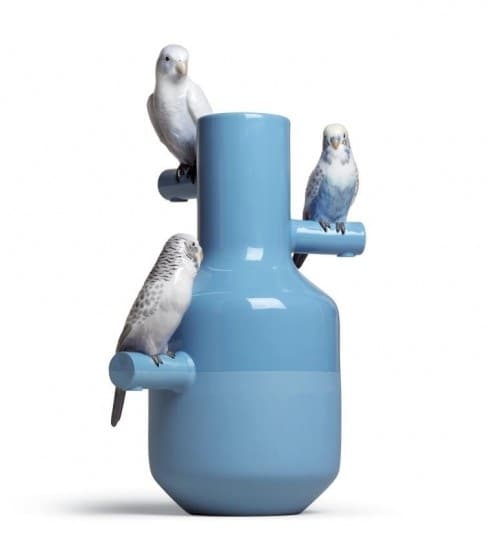 At DOX by Qubus gallery design shop the general aim is to offer unique and comprehensive selection of contemporary Czech design scene crosswise it's fields on one hand and prominent names, international brands and discoveries on the other.

One of the worldwide known brands that proudly became part of DOX by Qubus selection is the spanish porcelain manufacturer Lladró.
The company was established in Valencia 1950, as a family, tile manufacture. Immediately became famous for the figures, objects and sculptural production that took over the tiles!
LLadró welcomed the 21st century besides it's classics also with design, these days famous product lines of figures, sculptures, objects and accessories done in collaboration with personalities such as spanish designer Jamie Hayón, british studio Comittee and there is project called Lladró Atelier. Sort of laboratory, that provides designers with the manufacture skills, experience and tradition.
Parrot Party! collection is the very first collection by Lladró Atelier, now in special presentation shown at DOX by Qubus.The collection of table accessories and decorative objects is linked together with the ever present sitting, at least one parrot. Therefore the vases, plates, candle holders and night lamps have their occupants.
Not only with the Parrot Party is the Lladró as a brand present at DOX by Qubus. There is a unique selection of artifacts, objects and jewellery all made of porcelain and precisely manufactured by Lladró.