Pasolini
12 Aug 2020, 9:00 PM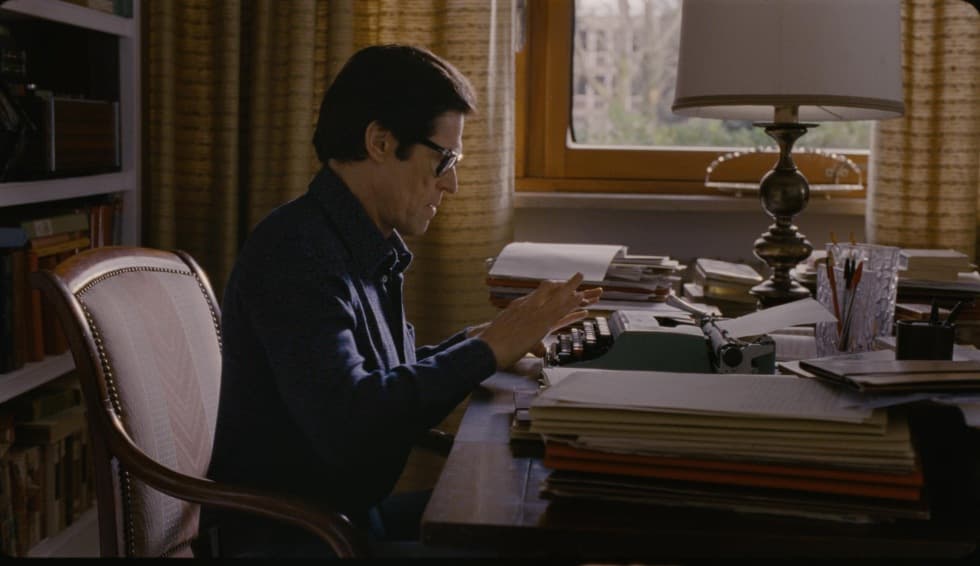 Let's get straight to it, before we divert you
Admission: CZK 120
English with Czech subtitles
86 minutes

Not suitable for children under 12 years old
We'll be showing in all kinds of weather. In case of rain, inside the DOX+ Hall
Open seating
We reserve the right to change programming

Evergreen Terrace
Poupětova 3, Praha 7 – DOX+ entrance
Show on map
Summer movie nights on a grassy roof in the middle of the city. Films that you won't see just anywhere. A big movie screen, clear sound in headphones, and refreshing drinks. That's the new Evergreen Summer Cinema, on the roof of the DOX+ multifunction hall.
On 12 August, we will screen "Pasolini", a kaleidoscopic look at the last day of Italian filmmaker Pier Paolo Pasolini in 1975.
The Roman life and the imaginary worlds of Pier Paolo Pasolini intermingle in Abel Ferrara's retelling of the final days in the life of the fifty-year-old filmmaker and writer, in a lovely, haunting film that draws on his last interview and envisages scenes from an unmade final film and his incomplete novel, Petrolio. Willem Dafoe, regally exhausted, is the spitting image of the murdered director, and Pasolini's beloved muse Ninetto Davoli returns to "finish" his friend's work, but Ferrara wisely never attempts to merely ape Pasolini's style, instead offering one iconoclastic artist's tribute to another, a biopic that busts the boundaries of the
form and a passion project decades in the imagining that gives Pasolini's final moments on the beach at Ostia the terrible sanctity of the Passion.
Director: Abel Ferrara
Cast: Willem Dafoe, Riccardo Scamarcio, Maria De Medeiros, Valerio Mastandrea, Adriana Asti
Written by: Abel Ferrara, Maurizio Braucci
Camera: Stefano Falivene
Music by: Thierry Lounas, Conchita Airoldi, Joseph Rouschop
Editing by: Fabio Nunziata