Patrik Illo and Aleksandra Stencel: Meanwhile in Secret Garden
28 Oct 2017 – 31 Jan 2018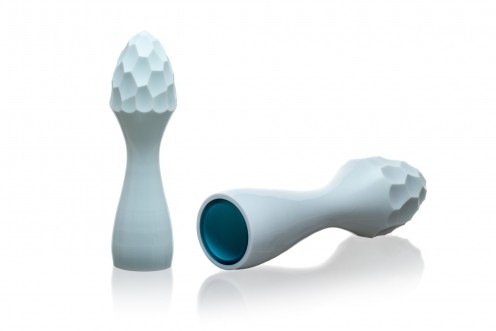 The exhibition of a Slovak artist and designer Patrik Illo and a Polish designer Aleksandra Stencel shows the most recent glass works of the couple. They will present their collection "Secret Garden", produced under ILLOLA brand, Patrik Illo will show experimental objects "First of All Vase" which balance on the edge of fine art and design exploring expressive possibilities of glass technology. 
Aleksandra Stencel will present for the first time her collection of bowls and vases named "Ophelia", inspired by the famous painting by J. E. Millaise, which were produced with help of 3D scanning of her own face and CNC milling of wooden moulds.
Exhibition will take place in design shop DOX by Qubus.
Patrik Illo (1973) - Slovak visual artist and internationally renowned glass designer who cooperates with well-known glassworks in Slovakia, Poland and the Czech Republic. He was the chief designer of glassworks Krosno S.A., currently he works for Slovak glassworks Rona a.s. His art works are represented in galleries and private collections in Europe and the USA. He participated in many individual and group exhibitions in Europe, Asia and the USA. He has been awarded major prizes for design and for visual art. Currently he is the head of Studio of Glass at the Academy of Fine Arts and Design in Bratislava.
Aleksandra Stencel (1987) - Polish designer who lives in Slovakia. From 2013 she works for glassworks Rona a.s. in Lednicke Rovne. She graduated from Jan Matejko's Academy of Fine Arts in Krakow, Poland, with Master's Degree in Product Design. During her studies, she completed an internship at Studio of Glass at Academy of Fine Arts and Design in Bratislava. She has received several prizes for her projects. Currently she devotes herself to industrial design and art-design.