Regional Personalities (Podlipansko)
14 Nov 2013 – 2 Feb 2014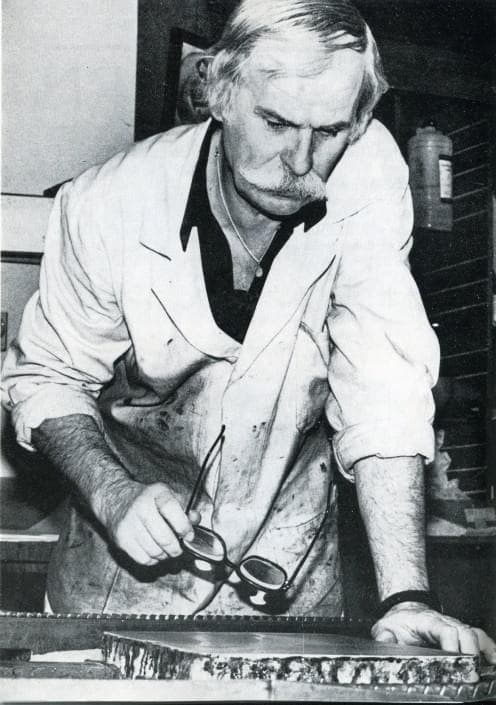 Archive for the Where Is My Home? exhibition
The exhibition take place at Art Archive of DOX.
Opening: 14 November at 18:00  
In 2006, the Archive realized its first project focusing on regional personalities. In the Podlipansko region – thus in the districts of Kouřim, Pečky, Chlumec nad Cidlinou or Kostelci nad Černým lesy – we looked for interesting personalities who were connected with them in a meaningful way. The result was the travelling exhibition entitled Podlipansko Personalities, a publication of the same name, and above all – entry of all personalities in our abART database and extension of its functionalities.
Several years have passed, and we are returning to the subject of regional personalities, this primarily in connection with a current exhibition at DOX: Where Is My Home? We are attempting to present the significance and phenomenon of a selected place or territory as it is reflected or directly created by local personalities, be they artists, architects, writers, teachers, politicians or otherwise socially active residents.
The main portion of the exhibition consists of 24 panels of Podlipansko Personalities, presenting over a hundred personalities who were born, lived, worked or left a notable trace in the Podlipansko region. The selection of personalities was determined by documents and photographs we succeeded in collecting, according to which we also clarify their connection with Podlipansko, through the education, profession, focus or works of individual personalities. We decided to show the significance and specifics of the selected Podlipansko region not only by enumerating and presenting personalities, but also by showing the wide variety of local traditions, specifics and particulars that belong to the area and are unique to it. We added several works of art to the exhibition that are based on local givens, or deliberately work with them. For example production of folk ceramics (decoration using a template) or artistic ceramics (Eva Švankmajerová), annual ceramic market fairs, Kostelec Chateau in the drawings of Boris Tesař, and others.
Other Podlipansko personalities for which there wasn't room in the exhibition are at least mentioned by name and birthplace, or where they were active, in our abART information system, where they are further supplemented and detailed. Based on the entire project, we also upgraded the input and read-onlyu versions of abART by adding fields allowing new selection criteria, and added a strict location description: local name, municipal name and district name.