The Woman, the Moon, the Snake. Seventeen Months in Iraq
8 Sep 2017 – 8 Jan 2018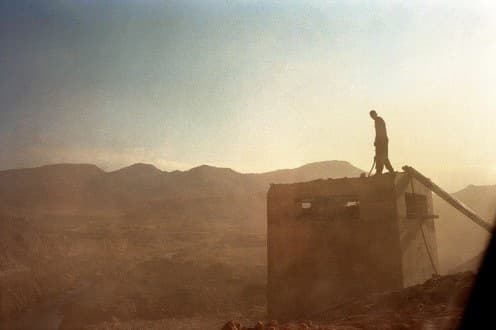 In May 2014 Stefano Carini went to Iraq to work as a photo editor with the first and only independent Iraqi photo agency.
One month after his arrival, on June 10th, the city of Mosul fell into the hands of ISIS (the so-called Islamic State in Iraq and Syria), which within three days conquered hundreds of kilometers of territory, displacing half a million people and causing one of the worst humanitarian crises since World War II.
On June 12th, the founder and director of the photo agency for which Carini worked was abducted by the insurgents. He has been missing ever since.
Under these extraordinary circumstances and contrary to his original intention Stefano Carini decided to stay in Iraq to maintain the agency's agenda and to continue working with young local photographers whose photographs are being featured in the "OVER MY EYES: Stories of Iraq" exhibition.
In
The Woman, the Moon, the Snake
, Carini's own images convey his personal encounter with  a land permanently entangled with war where people cling to the simple desire for peace, love and "normality".