Transparency Nation
2 – 30 Jun 2011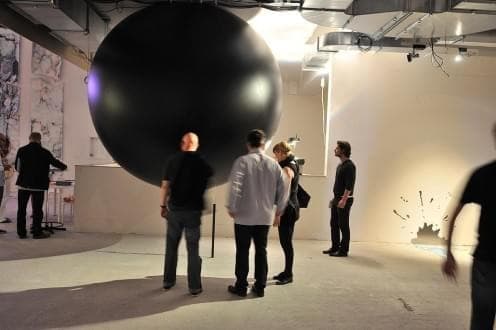 The Glass Department at the VŠUP (College of Applied Arts), headed by Academic Sculptor Rony Plesl, will present their latest output at an exhibition tailored to the premises of the DOX Centre for Contemporary Art. The exhibition will comprise design series made in collaboration with leading Czech glass producers and will be accompanied by a catalogue, a kind of the department's manifesto. 

The relationship between an artwork and a space is a subject that will bring together individual approaches of students and teachers from the Glass Department. A point, a line, space, layout, horizon, outline, material and, in particular, light: these are the form limits and clues for those exhibiting. New, chiefly transparent, materials and technologies aimed to trigger a strong emotional and aesthetic experience are preferred to classic glassmaking methods. The exhibition concept will be based on the department's laboratory of shapes and ideas where students could experiment a year before the exhibition opening. Signs and symbols, variations of meanings, minimalist gestures, opulent expressions and literary inspirations will make up an eclectic mixture, a mosaic of views and opinions. 
"Transparency Nation" – transparent, simple, straightforward, pure, uncorrupted, pervasive, translucent, permeating, visible, well-arranged… These synonyms illustrate the exhibition concept; at the same time, they also paraphrase the direction which the Glass Department of the VŠUP has chosen. The department has embarked on the path of creative design, with ventures into conceptual art from whence one can move to any art discipline."