"Václav Havel 1968-2003" in Copenhagen's Royal Library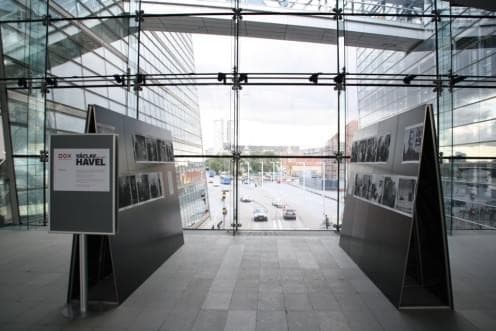 On 5 September 2012 the Ambassador of the Czech Republic to Denmark, Zdeněk Lyčka, opened the exhibition Václav Havel 1968-​2003in Copenhagen's Royal Library, including photographs by O. Skacha, K. Cudlin and A. Pajer. Daniela Retkova (Manager of Special Programs, DOX Centre of Contemporary Art in Prague), who served as the Head of the Press Department in the Office of President Havel during the early 1990s, also delivered opening remarks.
The exhibition, originally created to celebrate Vaclav Havel's 75th birthday at the DOX Centre in Prague, has been making its way since April 2012 through Denmark (Aalborg, Langeland and Bornholm Island). You can visit the exhibition in the prestigious Royal Library in Copenhagen until 22 September 2012.