View Into the Archive 1 (Photography)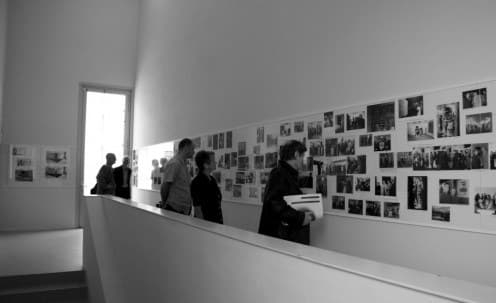 The exhibition is the first show presenting the variety and richness of the DOX Centre Archives. The exhibited photographs aim to represent the work of art and the context of the time.
Photography as a means of documentation looks into public and private spaces, galleries and art studios; it reminds us of lesser known exhibitions, artists and works; and preserves all kinds of visual art (architecture, applied art, stage design, performances, installations, etc.) both from the official and unofficial scene.

Exhibition curators: Jan Kuntoš and Pavel Havrda
Organizers: The Fine Art Archive and DOX Centre for Contemporary Art
The exibition is in "Small Tower" of DOX