Where Is My Home?
11 Oct 2013 – 20 Jan 2014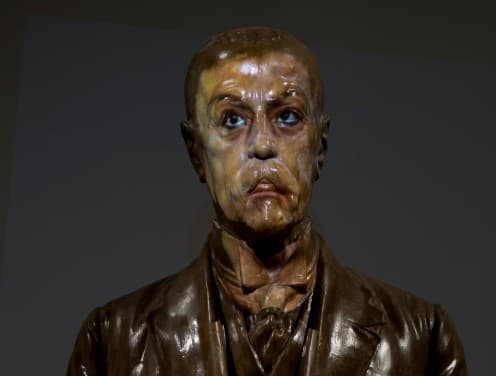 The Where Is My Home? exhibition, which is part of a broader project of the same name, is the result of an open call in which over 400 artists participated. A selection from submitted works is supplemented with works by other artists who work with the subject of home in its various meanings (home as a place, a town, a land, a region, a country, etc.). The local art scene is presented by Karel Nepraš, Jiří David, Tomáš Císařovský, Tomáš Džadoň, Jasanský a Polák, Martin Mainer,  Kateřina Šedá, Jindřich Štreit Martin Zet, Kristyna a Marek Milde and Daniel Pešta, while foreign artists include, Kristina Norman, Tallervo Kalleinen and Oliver Kochta-Kalleinen or Krzysztof Wodiczko, among others.
Exhibition curator: Jaroslav Anděl in colaboration with Leoš Válka and Michaela Šilpochová.
The project's name, consisting of the first words of the Czech national anthem, contains a moment of doubt, personal as well as collective inquiry, which today is once again a topical one due to the fact that today's society is rife with uncertainty, dissatisfaction and feelings of frustration. The Where Is My Home? project gives everyone the opportunity to answer this questions and participate in creating a shared home using the "Improving Places" web application found at the projects website, kdedomovomuj.dox.cz, be it by registering initiatives or specific ideas for improving public space, or by sending messages about positive actions and activities.
Photos from the exhibition opening 10 October.