ZDENĚK LHOTSKÝ: 30x One Shape + One More Extra
28 Apr – 30 May 2012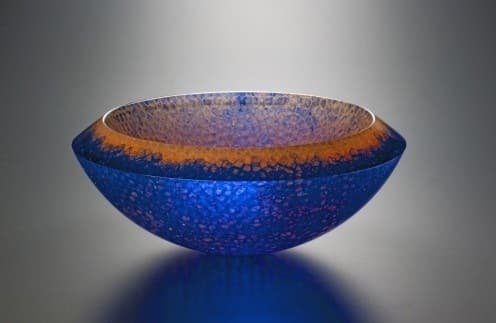 The exhibition at the Designshop is result of systematic research in melt glass and application on design – melting and fusing. The exhibition objects represent the work of last year from Lhotsky-​Pelechov Studio. Material is excusively glass by Czech glass producers and proofs that ,,where there's
a will there's a way".
Zdeněk Lhotský (1956) graduated on the Academy of Arts, Architecture and Design in Prague at prof. Stanislav Libensky's Glass Atelier. After studiing he is self employed and since 1994 he continues with work in glass field.