New hypnotic production Thin Skin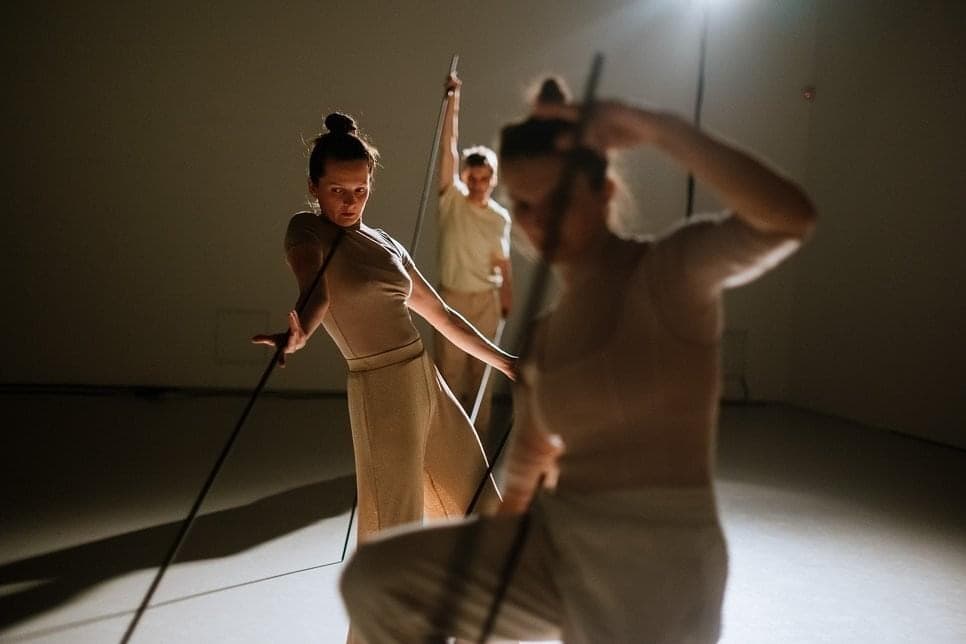 In collaboration with the DOX Centre for Contemporary Art and in its impressive spaces, a hypnotic production was created on the border between movement installation and contemporary circus.
In Thin Skin, Eliška Brtnická creates kinetic installations of "levitating" thin rods and human bodies. Body and material - two elements in one space, whose existence depends on each other. In the performance, three performers (Eliška Brtnická, Alžběta Tichá, Filip Zahradnický) thoroughly examine their centre of gravity and the centre of gravity of the rods. Everything is a cruel question of time. The moving sculptures disappear as quickly as they appeared. The body imprints itself in matter, the image in the mind, time bends. Thin Skin is fragility, vulnerability, instability.