Brave New World
11 Sep 2015 – 25 Jan 2016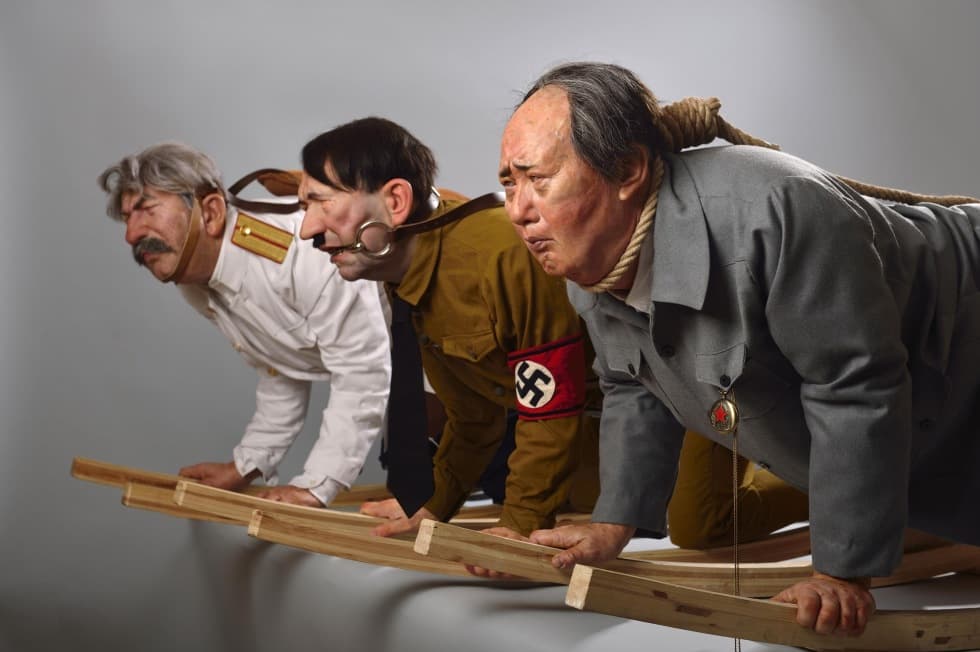 We're open to all, now also you
Wednesday:
12 p.m. – 6 p.m.
Thursday:
12 p.m. – 6 p.m.
Saturday:
12 p.m. – 6 p.m.
DOX Centre for Contemporary Art
Poupětova 1, Praha 7
Show on map
"The choice for mankind lies between freedom and happiness and for the great bulk of mankind, happiness is better."
― George Orwell
The Brave New World exhibition project is based on a comparison of social models as described by Aldous Huxley, George Orwell and Ray Bradbury in their famous dystopic visions of the future, with the current social situation, especially the area of social control, consumerism, and the media.
The primary aim of the authors of the books Brave New World (1932), 1984 (1949) a 451° Fahrenheit (1953) was to galvanize readers and point out possible future threats. Orwell's model of controlling the population, based on psychological manipulation, fear, and a total absence of privacy, presciently predicted the perfection of monitoring systems, cameras, or chips with biometric information. In the 1930s, Aldous Huxley saw a fundamental threat in technological interventions leading to a controlled splitting of society into castes and as early as the 1950s, Ray Bradbury had predicted the victory of superficial mass-media culture over a society that valued books.
The exhibition Brave New World, will show where their predictions were wrong, and where current reality has exceeded their dark visions many times over. The work of contemporary artists working regularly with subject matter related to social monitoring, the consumer society, and the media world has the same warning message, but alas refers to a future that has already arrived.
Exhibiting Artists: Barbora Bálková (CZ), Zarko Baseski (MKD), Denis Beaubois (AUS), William Betts (USA), Hans Jürgen-Burkard (GER), Bureau d'Etudes (FR), Michal Cimala (CZ), Paolo Cirio & Alessandro Ludovico (USA/IT), Sylvie Fleury (CHE), Farma v jeskyni / Farm in the Cave (CZ), Jason Florio (UK), Douglas Gordon (UK), Heather Dewey-Hagborg (USA), Jens Hikel (GER), Martina Hozová (CZ), Shinseungback Kimyonghun (KOR), Krištof Kintera (CZ), Jan Macko (CZ), Simon Mckeown (UK), Petr Motyčka (collaboration: Filip Hepnar) (CZ), Numen / For Use (HR/AT), Daniel Pešta (CZ), Reynold Reynolds (USA), Jaroslav Róna (CZ), Surveillance Camera Players (USA), Daisuke Takakura (JAP), Lukáš Weishäupl (CZ) & Anonymous
Curators: Leoš Válka, Michaela Šilpochová
* The numbers of victims quoted in the Brave New World exhibition in the Confrontation art installation were taken from studies by US political scientist R. J. Rummel, Death by Government (1994) and Statistics of Democide (1997). Rummel coined the term democide for murder by government. His research indicates that during the course of the twentieth century, six times as many people died of democide than in all that century's wars combined. From an analysis of over 8000 reports of government-caused deaths, he estimated that there have been 262 million victims of democide in the last century.
The curators of the exhibition are aware that the numbers of victims in individual countries as stated by Rummel may differ from the opinions of other historians.
Especially in Poland's case, the number of victims stated by Rummel (see https://www.hawaii.edu/powerkills/SOD.CHAP7.HTM) is many times greater from numbers contained in the works of other academics (in most cases the number of victims during the years 1945 – 1948 does not exceed 150,000, which is one tenth of the number given by Rummel). In Poland's case, statistics taken from Rummel are also not accompanied by the information that these crimes were committed by the Communist regime that ruled the country during this period. Use of the term "ethnic cleansing" for many victims that were political opponents of the regime is thus quite problematic.
Excerpts from books, numbers, and tables, including sources of information and details concerning Rummel's calculations, are freely available on his website:
https://www.hawaii.edu/powerkills/welcome.html.

ACCOMPANYING PROGRAMME
12. 11. – 14. 11. 2015
Responsive Body – a dance workshop under the leadership of dancers, choreographers, and instructors Kenneth Flak (Norway) and Külli Roosna (Estonia)
7. 12. | 19h
HIKIKOMORI: "an illness of contemporary society" – a discussion with Norwegian Japanologist Lars Nesser and director and choreographer Viliam Dočolomanský, who has studied the hikikomori phenomenon and prepared a new performance based on this topic with his international theater studio Farm in the Cave
21. 12. | 19h – Preview: SOLD OUT!
Farm in the Cave: Disconnected – a new stage composition by the Farm in the Cave international theatre studio grew out of an investigation of the hikikomori phenomenon (Japanese for "pulling inward, being confined")
23. 1. – 25. 1. 2016
Farm in the Cave: Disconnected
Premiere | 23 Jan 2016, 19:00
Repeats: | 24 Jan 2016, 19:00, 25 Jan 2016, 16:00 and 19:00, 14 and 15 Mar, 19:00, 22 and 23 Apr, 19:00
18. 1. | 19h
SIMON MCKEOWN – Big Data & The Digital Family of the Future – British artist Simon Mckeown presents how in the future we will be able to use Big Data streams to create artificial digital life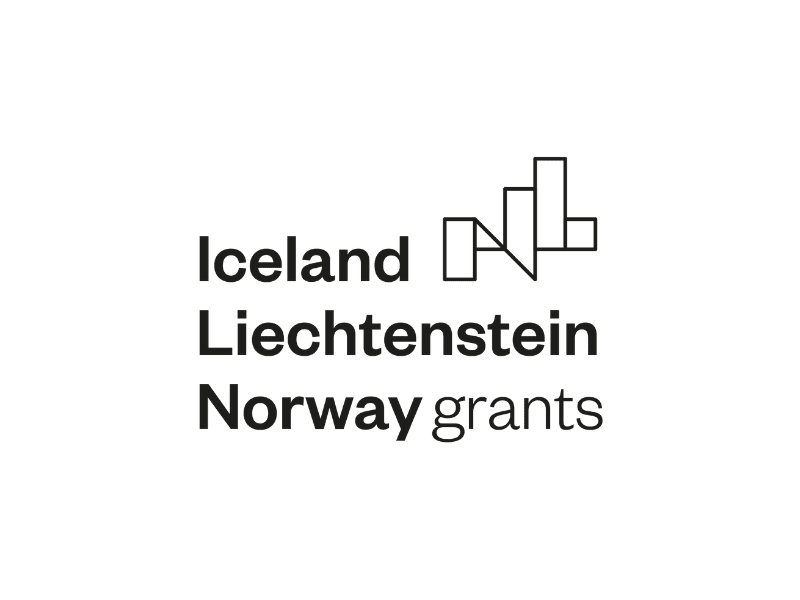 Preparation and implementation of the exhibition (including the accompanying and educational programme) has been supported by grant from Iceland, Liechtenstein and Norway.
The initiatives Extension of the Brave New World project through the "Hikikomori" performance installation with an attendant programme and Extension of the Brave New World project through kinetic anthropological theatre have been supported by grant from Iceland, Liechtenstein and Norway.