Funny Games
4 Nov 2022 – 19 Mar 2023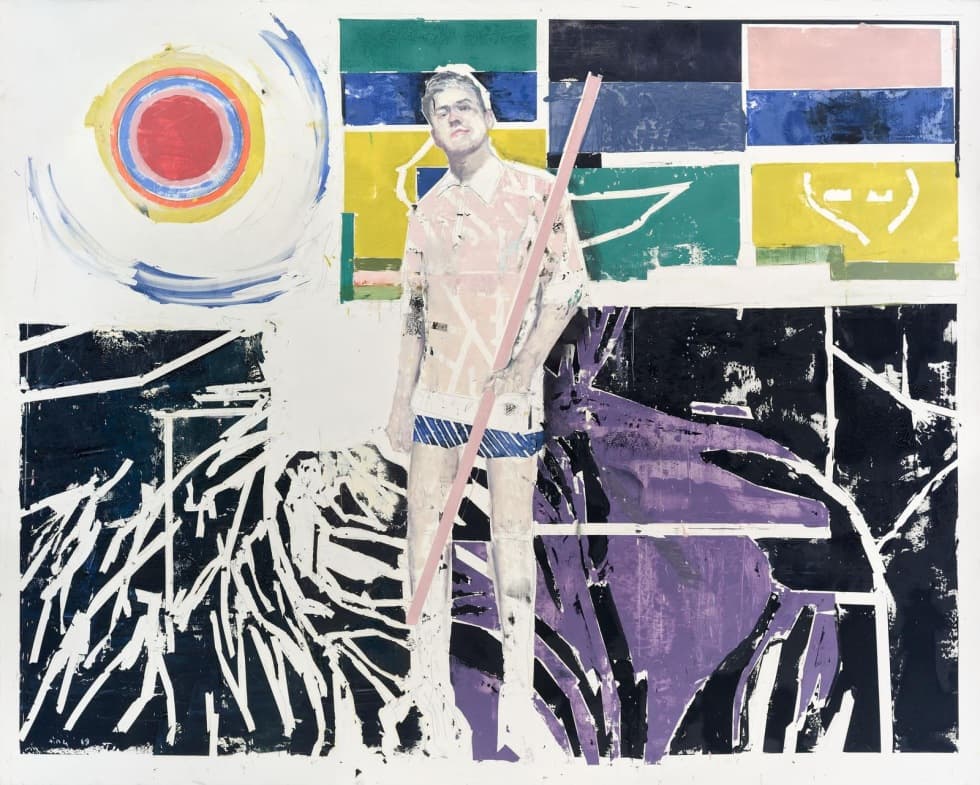 We're open to all, now also you
Wednesday:
12 p.m. – 6 p.m.
Thursday:
12 p.m. – 6 p.m.
Saturday:
12 p.m. – 6 p.m.
Tickets to all current exhibitions are also available on-line.
DOX Centre for Contemporary Art
Poupětova 1, Prague 7
Show on map
The human body as the alpha and omega of the image. The exhibition Funny Games presents the work of the Moldovan painter, the essential figure painter Alexander Tinei. His individual works, both monumental and small formats, are fragments of a magnificent mosaic of human life. Painting is his way of understanding the world and life around him. He finds inspiration in the everyday, in found photographs and their mysterious banality. The artist's paintings have a strong existentialist character, the figures are mostly lonely or collapsed, the surrounding atmosphere only enhances the impression, the painted and naked bodies look fragile and vulnerable. The themes keep returning to the fundamental questions of the meaning of human existence, to the deepest reaches where the darkness of the unknowable and the light of the seen reign. Tinei's paintings are a very personal statement about the world around us and the search for God in the insignificance of life.
Alexander Tinei's journey onto the contemporary artistic map of Europe has not been a straightforward one. Tinei was born in 1967 in the small Moldovan town of Căușeni. He had a long journey from the periphery closer to the cities, and later to Budapest, Hungary. For almost two decades he has been one of the major representatives of European painting. He has presented his work in dozens of solo and group projects. Funny Games at the DOX Centre for Contemporary Art is his largest solo exhibition to date.
Curator: Otto M. Urban