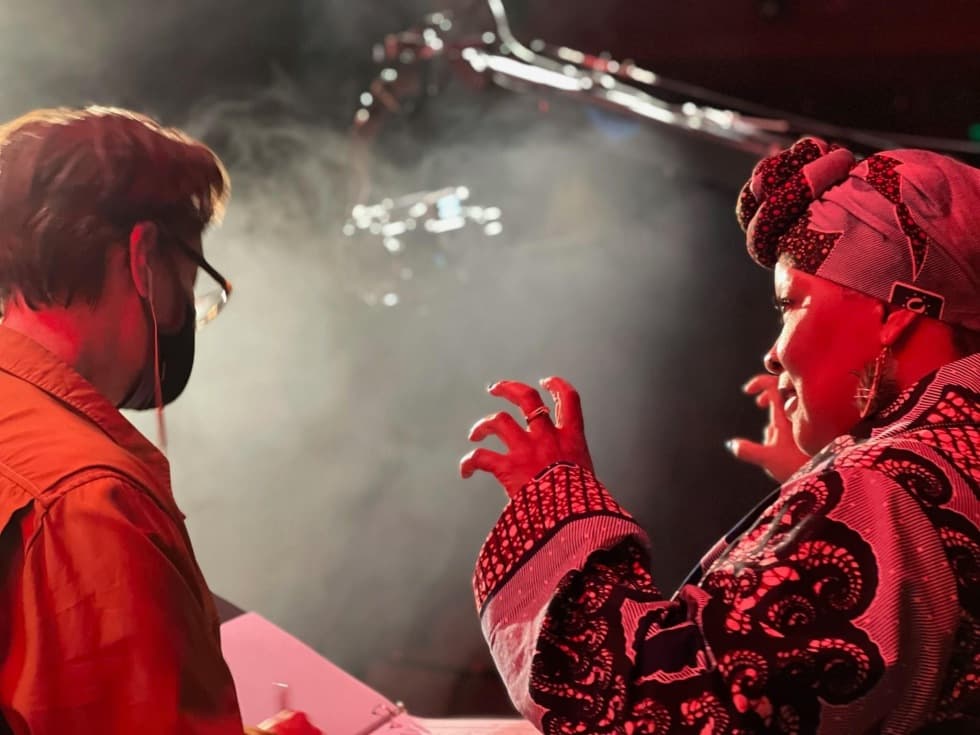 Let's get straight to it, before we divert you
How much is the ticket? CZK 100
Duration: 46 minutes.
Concert is a part of the Prague Spring festival.
Multifunctional hall DOX+
Poupětova 3, Prague 7
Show on map
A dramatic fi lm based on the composition by Georg Friedrich Haas bearing the same title, in which the composer's wife, actress and performer Mollena Williams-Haas tells the story of a journey into the heart of an alcoholic woman fi ghting her worst demon – the HYENA.
Discussion
Andres Serrano, one of the most outstanding visual artists of the last decades, will be the guest of an extraordinary discussion aboard the Gulliver airship. The evening will be guided by Petr Vizina.
8 Jun 2023, 7:00 PM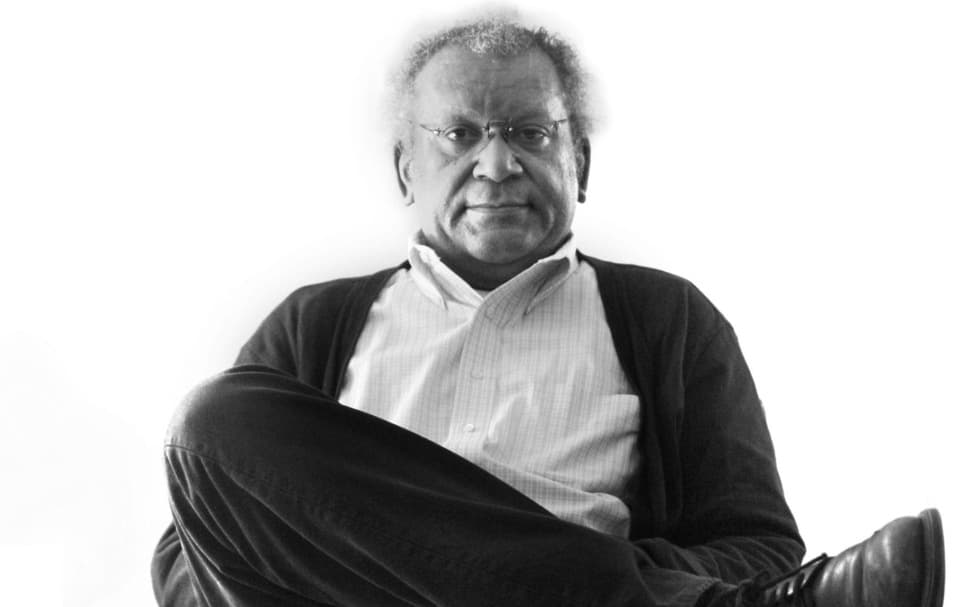 Concert
Opera World Premiere. Anthony Braxton's ambitious multimedia opera project Trillium has been in the making since the 1990's. The American experimental musician and unique improviser explores in it themes of metaphysics, mysticism, and human consciousness.
1 Aug 2023, 5:00 PM
Exhibition
A overview of the work of American artist and photographer Andres Serrano from the 1980s to the present, featuring more than 120 works. In two separate parts, the exhibition will reveal a surprising and powerful dialogue between current photographs and older works.
8 Jun 2023 – 7 Jan 2024
Exhibition
Jan Vytiska's largest exhibition to date, presenting his paintings from the previous three years. The exhibition presents almost forty large-scale paintings. Thematically, it is still based on a distinctive mix of Wallachian folklore and pop culture references.
13 Apr – 10 Sep 2023
Exhibition
The world is a place that originates and exists largely in our imaginations. How do we imagine a place for art? And what should it look like for learning? The point of view is a space of uncertainty but also of new experience; a space that shows potential of stereotypes, fear, making mistakes, and changing mind-sets.
16 Mar – 30 Nov 2023
Exhibition
Art as a cure for human vices, the confession of the artist as healer and hundreds of "drawings" in an impressive installation. The diary of Kristof Kintera is here for you. And how can it help you?
10 Mar – 20 Aug 2023
Performance
The unique production combines a physical theatre performance with live music and a film starring child actors of Farm in the Cave studio to communicate an urgent, yet widely overlooked, topic – the online radicalisation of youth. The performers' dynamic movement, the pulse of live music, and disturbing images together create an unusual insight into the digital darkness that most of us are – perhaps intentionally – unaware of.
7 Nov 2023, 7:00 PM
8 Nov 2023, 7:00 PM
Is this the end?
No, it's the beginning.