Reconstruction of Memory
22 Sep – 17 Dec 2017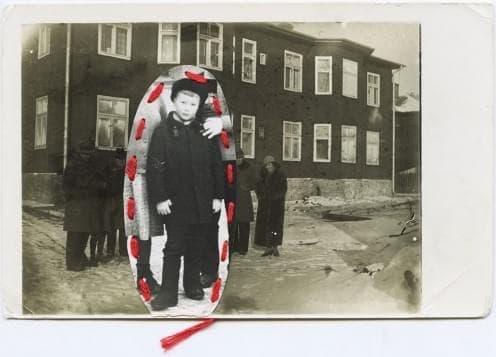 The Russian occupation of Crimea and the military invasion into Eastern Ukraine forced two million people (according to official statistics) to abandon their homes and flee in order to escape military actions and prosecution for their political views.
Today, three years later, when many refugees have already settled into new homes, it becomes clear that the problems caused by the involuntary resettlement are not limited to material losses.
The occupation has not only forced us out of our homes; we also lost the continuity of our personal histories. While hurriedly packing documents and money, we left behind, scattered, our grandmother's photo albums, our mother's jewellery, and our first toys: all the trinkets that marked our progress in time. These are the things that no one would save. They are of no use for settling down in a new place. They would not make your new life better. For many years, we've been stockpiling those silent witnesses of our existence only to abandon them at a critical moment, thus depriving ourselves of material memories. The scale of this trauma is still being estimated. Cut off from our roots, deprived of the past, uncertain about the future, lacking support in the present, we will be unable to progress until this loss is apprehended, described, and analysed, and until the emptiness it has caused is filled once again.
In the first part of the project, participants talk about their loss experiences in the first person as someone personally involved in a traumatic incident, using all available artistic media to analyse the possibility of reconstructing their own memorabilia.
The second part of the project presents the works of artists, who explore the experience of internally displaced people but do not come from the occupied territories themselves. These works were added to the original exhibition, which took place in Kyiv in 2016, to also present an outside point of view on the exhibition's subject matter. This expansion of the exhibition became possible due to the social dialogue about the mass displacement and loss of home that began at the time of the exhibition in Kyiv and still continues in Ukrainian society.
Curators: Lia Dostlieva, Andrii Dostliev
Lia Dostlieva (b. 1984) and Andrii Dostliev (b. 1984) are Ukrainian artists and curators, currently living and working in Poland. Their primary areas of interest are memory, trauma, and identity − both personal and collective.
Exhibiting artists
Olena Bulygina (Stakhanov, Luhansk reg., Ukraine — London, UK)
Viktor Corwic (Donetsk, Donetsk reg., Ukraine — Kyiv, Ukraine)
Andrii Dostliev (Brianka, Luhansk reg., Ukraine — Poznań, Poland)
Lia Dostlieva (Donetsk, Donetsk reg., Ukraine — Poznań, Poland)
Krolikowski Art (Donetsk, Donetsk reg. + Sevastopol, Crimea — Slavutych, Ukraine)
Maria Kulikovska (Kerch, Crimea, Ukraine — Kyiv, Ukraine / Malmö, Sweden)
Yulia Polunina-But (Simferopol, Crimea, Ukraine — Kyiv, Ukraine)
Katerina Yermolaeva (Donetsk, Donetsk reg., Ukraine — Kyiv, Ukraine)
Sergei Zakharov (Donetsk, Donetsk reg., Ukraine — Kyiv, Ukraine)
Emine Ziyatdinova (Uzbekistan — Crimea, Ukraine — Kyiv, Ukraine)
Zhanna Kadyrova (Kyiv, Ukraine)
Olya Mykhailiuk (Kyiv, Ukraine)
Attendant programme
8 Oct | 4 p.m.
Guided tour of the exhibition with the curators
Educational programme
17 Oct / 12:00 noon – 6:00 p.m.
A seminar for teachers and remembrance education lecturers
22 Sep - 20 Nov
An educational programme for primary and secondary school students – on order (jiri@dox.cz)