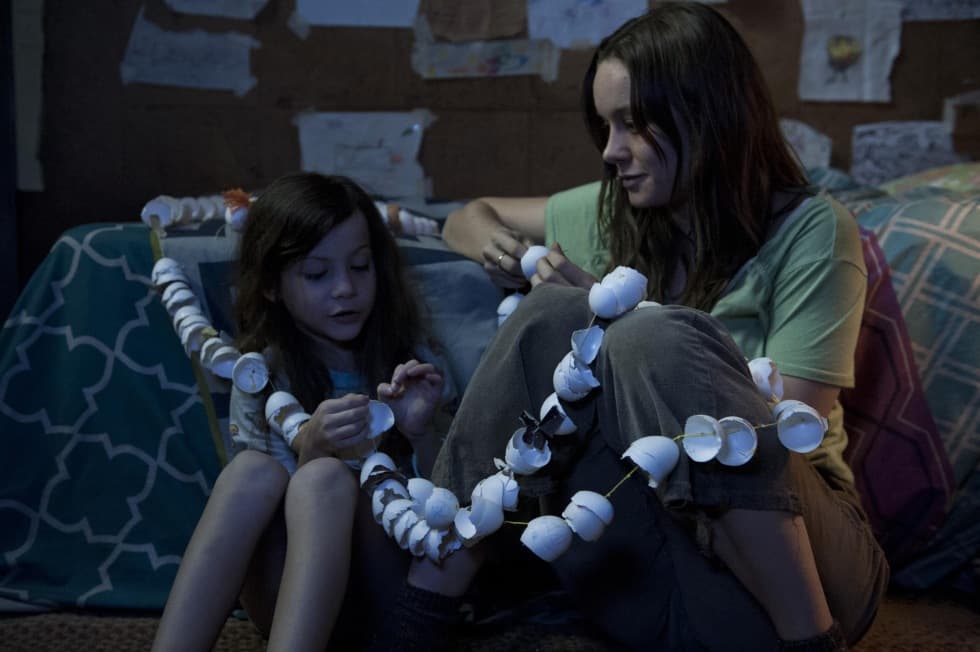 Let's get straight to it, before we divert you
How much is the ticket? CZK 140 | Tickets can be purchased up to 6 p.m. on the screening date or starting at 8 p.m. at the DOX Centre's ticket desk (Poupětova 1).
Where? At the Evergreen Terrace
What if it will be raining? We'll be showing in all kinds of weather. In case of rain, inside the DOX+ hall.
We reserve the right to change programming. We comply with applicable government regulations against Covid-19. Earphones are thoroughly disinfected. Please bring your own blankets.
The entire Evergreen Open Air Cinema programme is available here.
Evergreen Terrace
Poupětova 3, Prague 7 – DOX+ entrance
Show on map
For five-year-old Jack, the room is his entire world. It's where he was born, is growing up, and where he lives in safety with his mother, Joy. Together, they read, learn, and play. Jack learns about the world through several children's books and TV shows. Everything outside the room is fictional, only the rooms is real. In the evening, his mother always puts him to sleep in the safety of a wardrobe before the arrival of Old Nick, their jailer.
For Jack, Room is his home, but for his mother it is a prison in which Old Nick has held them for more than seven years. Thanks to her determination, inventiveness, and motherly love, Joy has succeeded in creating a life for Jack in which he doesn't realize the limits of their prison. But Joy knows that it can't go on forever. So, she comes up with a courageous escape plan that relies on the courage of her son and a significant amount of luck. When, despite the odds, the plan actually works and they're both finally free, to her horror Joy realizes how unprepared she is to live outside the four walls of the small room, and to provide support to her son in the real world. Their isolated world suddenly breaks wide open and both little Jack, for whom everything is new and incredible, and Joy must learn to live in the real one.
In 2010 Emma Donoghue's gripping novel Room, about the power of childhood innocence and courage was on the short list for the Man Booker prize. The movie version was released five years later. The story is a sensitive exploration of a child's spirit exposed to extreme conditions, and poses questions that both inspire and terrifies...
"Donoghue has created one of the pure triumphs of recent fiction: an ebullient child narrator, held captive with his mother in an 11-by-11-foot room, through whom we encounter the blurry, often complicated space between closeness and autonomy. In a narrative at once delicate and vigorous — rich in psychological, sociological and political meaning — Donoghue reveals how joy and terror often dwell side by side."
– note on Room's choice as one of five best fiction titles of 2010 in the New York Times
"Both hard to put down and profoundly affecting… Donoghue has crafted a narrative that moves as breathlessly as a serial-killer thriller while convincingly portraying, with the precision of a science-fiction novel, how a boy might believe that a room is his whole world."
– Sunday Times
Drama
Ireland/Canada, 2015, 118 min
Directed by: Lenny Abrahamson
In English with Czech subtitles.
Awards
2016 Academy Award Winner
Best Actress
2016 Golden Globe Winner
Best Actress (Drama)
Based on the book:
Room by Emma Donoghue, 2010