The Square
15 Jul 2020, 9:00 PM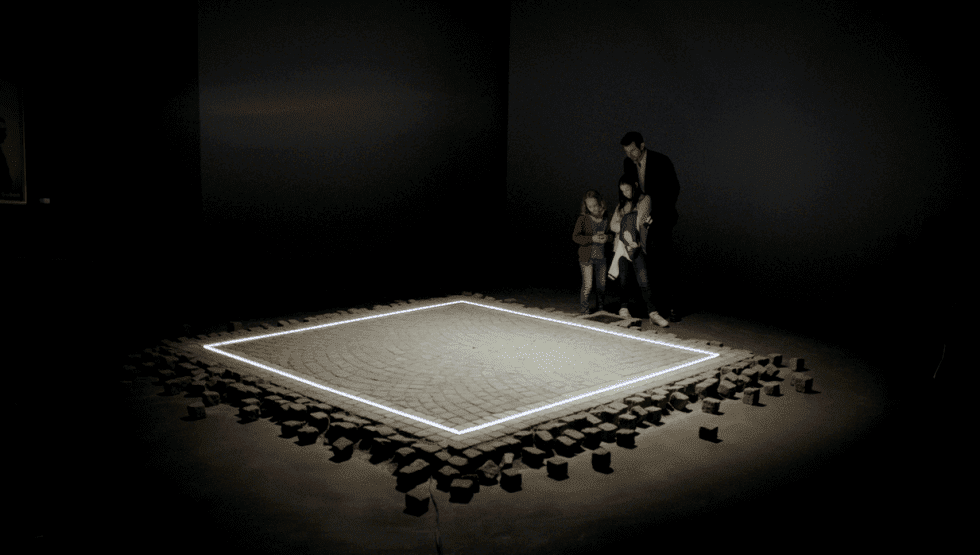 Let's get straight to it, before we divert you
When: 15 Jul at 9 PM
Admission: 120 CZK
We'll be showing in all kinds of weather. In case of rain, inside the DOX+ Hall.
Open seating.
We reserve the right to change programming.
DOX Centre for Contemporary Art
DOX+ entrance
Evergreen Terrace
Poupětova 3, Praha 7
Show on map
Summer movie nights on a grassy roof in the middle of the city. Films that you won't see just anywhere. A big movie screen, clear sound in headphones, and refreshing drinks. That's the new Evergreen Summer Cinema, on the roof of the DOX+ multifunction hall.
On 15 July, we will screen the cult film Square.
Christian is the curator of the Swedish Museum of Modern Art. A successful and attractive divorced father of two daughters fulfils the ideal of an educated urban liberal who tries to be au fait with current social problems. Such problems are also reflected in an upcoming exhibition of conceptual art, dominated by the installation of a 4 x 4 meter square in a public space – a square in which the rules of absolute equality and tolerance apply. But how can you sell such an idea in a media-saturated and restless environment that pays attention mostly to viral events? While "hip" marketing experts come up with different strategies, someone steals Christian's cell phone. And in an effort to get it back, the curator unwittingly triggers a spiral of events that will call into question not only his personal qualities and exhibition, but also the position of the institution he represents. In his "conceptual tragicomedy", Ruben Östlund explores with his hallmark sarcasm one egoistical character and at the same time haughty hypocrisy of contemporary Western societies, grappling with a confusion of languages, symbols and values.
Ruben Östlund
Ruben Östlund is the most prominent face of the young Swedish generation of filmmakers. In his work, he continues both the Bergman tradition of "anamnesis of family relationships" and Roy Anderson's idiosyncratic animated images of existential futility of being. His early short films are characterized by a distant static camera, which is often dozens of meters apart from the events, and arranged everyday situations, which Östlund captures with sociological thoroughness. His debut The Guitar Mongoloid and the second film Involuntary are conceived as a faux-documentary series of scenes of ordinary life, in which bizarre rituals and small pretences are outlined. Play is a sociologically succinct and accurate analysis of bullying and the problems of a multicultural society. In the "ski drama" Ski therapy, Östlund draws attention to a traditional family, whose break-up is accelerated by an avalanche and one instinctive decision. The Square represents the author's most ambitious work, combining all of Östlund's interests to date.
The Square
2017
Drama
142 min.
Directed by:Ruben Östlund
Written by:Ruben Östlund
Cinematography by:Fredrik Wenzel
Editing by:Jacob Secher Schulsinge
Cast:Elisabeth Moss, Dominic West, Claes Bang, Christopher Læssø, John Nordling

Cannes 2017 Palme d'Or
Distribution FilmEurope