Art 19
13 Dec 2019 – 3 Feb 2020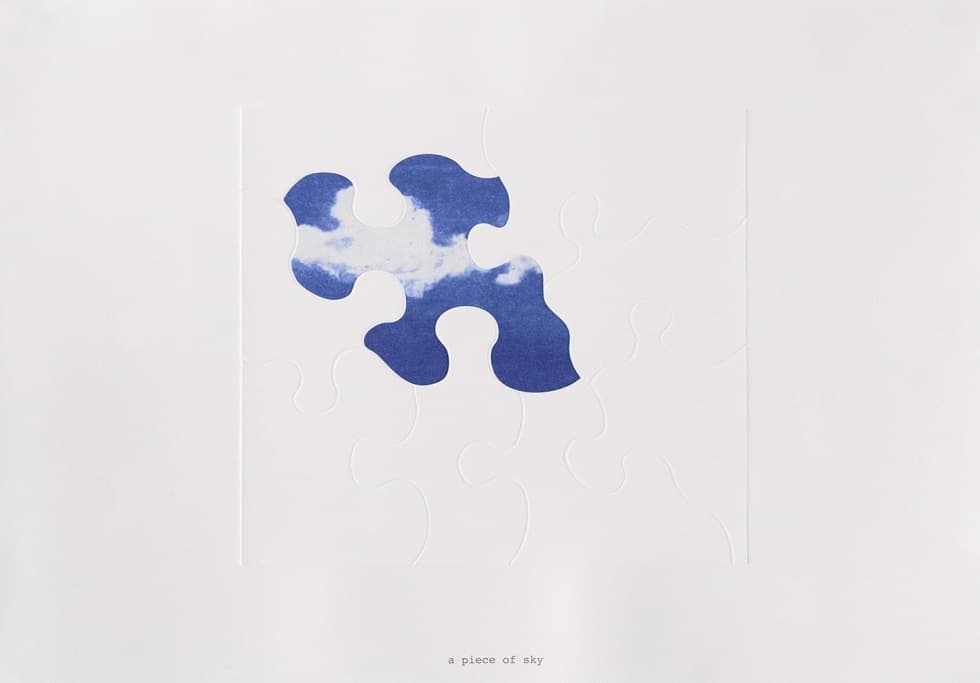 We're open to all, now also you
Wednesday:
12 p.m. – 6 p.m.
Thursday:
12 p.m. – 6 p.m.
Saturday:
12 p.m. – 6 p.m.
DOX Centre for Contemporary Art
Poupětova 1, Prague 7
Show on map
Eleven world-renowned artists – Ayşe Erkmen, Shilpa Gupta, Ilya and Emilia Kabakov, William Kentridge, Shirin Neshat, Yoko Ono, Gerhard Richter, Chiharu Shiota, Kiki Smith and Rosemarie Trockel – have created new artworks in support of Amnesty International. A portfolio of ten original limited-edition prints will be presented on the occasion of the Human Rights Day (10 December) in 4 European cities: Berlin, Geneva, Prague, and Paris. DOX will feature the unique portfolio in an exhibition starting on 13 December.
The name "Art 19" is an abbreviation of Article 19 of the Universal Declaration of Human Rights, which provides: "Everyone has the right to freedom of opinion and expression".
Art 19 is an initiative founded by four friends with lifetimes of experience in the worlds of art and human rights – Mike Karstens (gallerist and master printer from Muenster), Burkhard Richter (retired commercial lawyer, art advisor and curator from Dusseldorf), Bill Shipsey (Art for Amnesty founder and retired barrister from Dublin) and Jochen M. Wilms (entrepreneur and art project producer from Berlin).
The initial idea grew out of the work that Shipsey and Wilms had done together in Art for Amnesty, Amnesty Internationals global artist engagement programme. They then approached Karstens and Richter who brought their vast experience and contacts at the highest level in the world of contemporary art to the initiative. Karstens has worked with the leading artists in the world for decades. His editions have been acquired by major museums around the world. Among his projects are the development of the Cologne Cathedral Window and the monumental work "Strontium" both by Gerhard Richter.
The ambition of Art 19 through Box One is to raise money to support Amnesty International's human rights work. For more information visit art-19.com
Ayşe Erkmen
BBB/ Broken Blue Bracelet, 2019
born in Istanbul, based in Istanbul (Turkey) and Berlin (Germany)
Shilpa Gupta
No Title, 2012 - 2019
born and based in Mumbai (India)

Ilya & Emilia Kabakov
We are Free!, 2018
born in Dnipropetrovsk, today: Dnipro (Ukraine), based in Long Island (USA)
William Kentridge
God's Opinion is Unkown, 2019
born and based in Johannesburg (South Africa)
Shirin Neshat
From "The Home of My Eyes" series, 2015 - 2019
born in Qazvin (Iran), based in New York (USA)
Yoko Ono
A Piece of Sky, 2019
born in Tokyo (Japan), based in New York (USA)
Gerhard Richter
Cut, 2018
born in Dresden (Germany), based in Cologne (Germany)
Chiharu Shiota
Being Human, 2019
born in Osaka (Japan), based in Berlin (Germany)
Kiki Smith
Flowers in the Sky, 2019
born in Nuremberg (Germany), based in New York (USA)
Rosemarie Trockel
Film Muet, 2019
born in Schwerte (Germany), based in Cologne (Germany)
Amnesty International
In 1961, British lawyer Peter Benenson founded Amnesty International with an article he wrote in The Observer newspaper entitled "The Forgotten Prisoners" and launched a campaign that provoked an incredible response. Reprinted in newspapers across the world, his call to action sparked the idea that people everywhere can unite in solidarity for justice and freedom. In his article, Benenson called the jailed persons "prisoners of conscience", who are defined as those who have not used or advocated violence but are imprisoned because of who they are (sexual orientation, ethnic, national or social origin, language, birth, colour, sex or economic status) or what they believe (religious, political or other conscientiously held beliefs).
Within only one year the organisation, which became Amnesty International, had been formed in countries around the world. It has since grown into a global movement of more than seven million members and supporters, who campaign for a world where human rights are enjoyed by all. The organisation is funded by members and supporters and is independent of any political ideology, economic interest or religion.
Exhibitions "Art 19 – Box One"
Berlin
me Collectors Room Berlin / Stiftung Olbricht, Auguststrasse 68, 10117 Berlin,
Germany
Exhibition: December 11, 2019 until January 31, 2020
Geneva
MAMCO – Musée d'art moderne et contemporain
Rue des Vieux-Grenadiers 10, 1205 Geneva, Switzerland
Prague
DOX Centre for Contemporary Art, Poupětova 1, Prague 7, Czech Republic
Exhibition: December 13s, 2019 until February 3, 2020
Paris
Grand Palais (Foyer, Square Jean Perrin Entrance), 3 Avenue du Général
Eisenhower, 75008 Paris, France
Exhibition: December 14 and 15, 2019