Caroline Shaw & Attacca Quartet
19 Oct 2021, 8:00 PM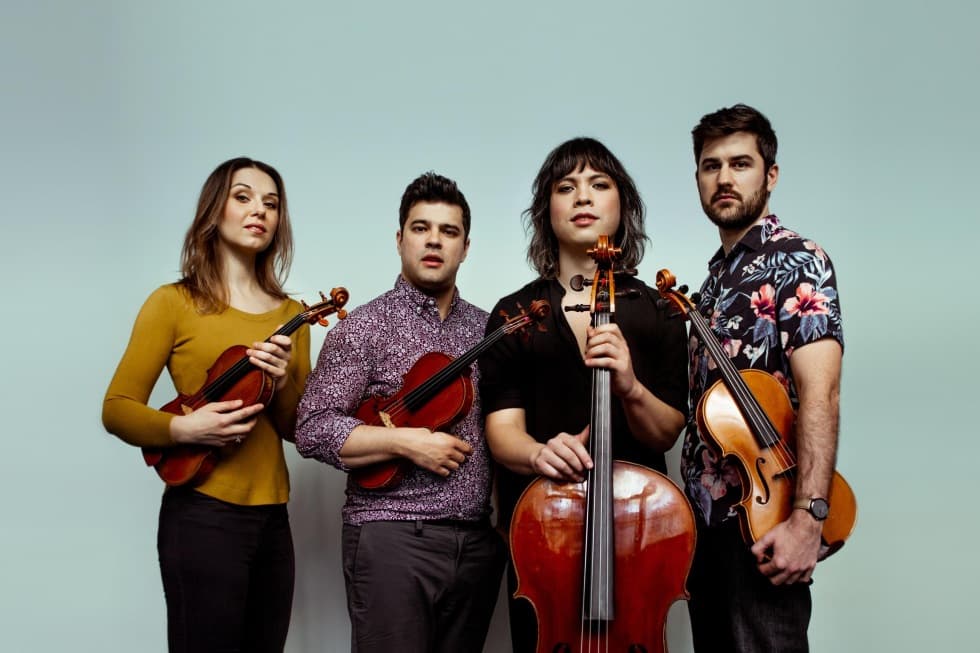 Let's get straight to it, before we divert you
How much is the ticket? CZK 600–700
To a concert with a test? We're following the government's current anti-Covid-19 regulations, and upon entry you will be asked to provide proof that you are not infectious.
Multifunctional hall DOX+
Poupětova 3, Praha 7
Show on map
Pultizer-winning American composer comes to Prague for the first time for aspecial performance with critically-acclaimed quartet.
For such a young composer (she was born in 1982), New York-based Caroline Shaw'saccomplishments are quite remarkable. Not only has she made her mark in thecontemporary classical world, but she has also successfully crossed over intothe worlds of pop and hip-hop, working with Kanye West, Nas, The National, andArcade Fire's Richard Reed Parry. Her work has yielded awards and criticalplaudits, with some observers calling her 'the future of music.'
Line-up:

Caroline Shaw – vocals
Attacca Quartet:
Amy Schroeder – violin
Domenic Salerni – violin
Nathan Schram – viola
Andrew Yee – cello
Shaw, who is a vocalist and violinist, sees herself as a musician who composes,and she is an active performer, both with the cutting-edge vocal group Roomfulof Teeth and, notably, with Attacca Quartet. It was a piece written for Roomfulof Teeth,Partita for 8 Voices–an idisoyncratic work encompassing whispers,throat-singing, and spoken word-that won her the Pulitzer Prize for Music in 2013.
In 2019 she released the albumOrange, a free-ranging collection of chambermusic pieces performed by Attacca Quartet, one of America's most in-demand youngstring ensembles. In 2020,, the album won the Grammy for Best ChamberMusic/Small Ensemble Performance.
At Strings of Autumn, Attacca will perform music fromOrangeand Shaw willfeature as a singer with the quartet on new collaborative work.
'Catherine Shaw's Orange is gorgeous in so many ways...it hits you everywhere,allat once.' BBC