Colum McCann: Apeirogon
14 Sep 2023, 7:30 PM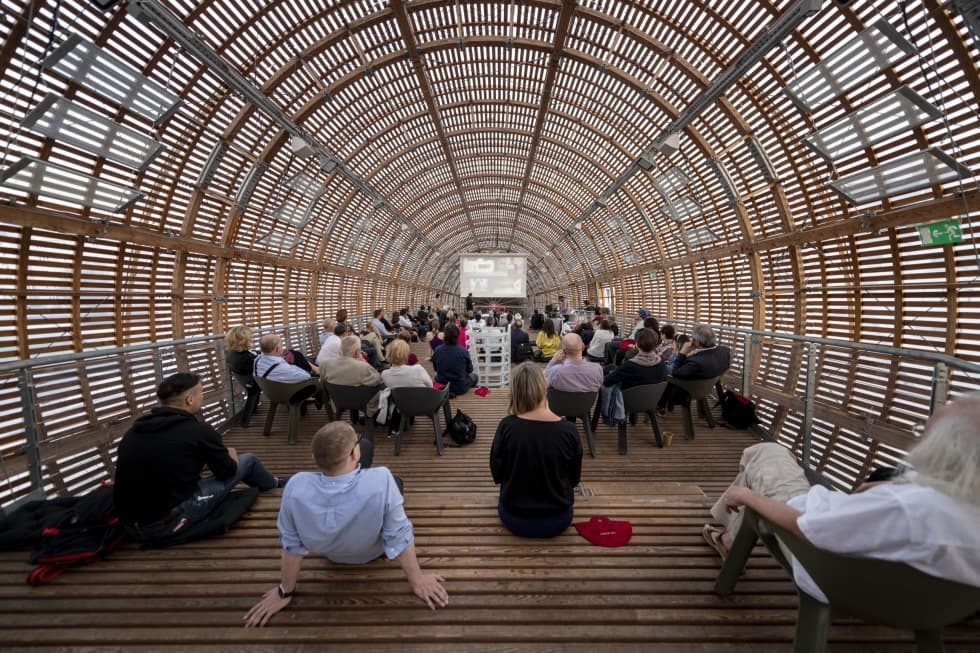 Let's get straight to it, before we divert you

Admission: Basic admission CZK 150 | reduced admission CZK 100 | 30% discount for DOX Club members
Language: English and Czech

The event takes place as part of the FALL festival.
Gulliver Airship
Poupětova 1, Prague 7
Show on map
The long-awaited launch of the Czech edition of a novel that conquered the world. Colum McCann's most ambitious work to date, Apeirogon – named for a shape with a countably infinite number of sides – celebrates the power of stories, friendship and humanity.

Bassam Aramin is Palestinian. Rami Elhanan is Israeli. They inhabit a world of conflict that colours every aspect of their daily lives. Their worlds shift irreparably after the conflict claims the lives of their daughters: ten-year-old Abir is killed by a rubber bullet and thirteen-year-old Smadar becomes the victim of suicide bombers. When Bassam and Rami learn of each other's stories, they recognize the loss that connects them and they attempt to use their grief as a weapon for peace.
This extraordinary novel is the fruit of a seed planted when Colum McCann met Bassam Aramin and Rami Elhanan on a trip with the non-profit organization Narrative 4.

With their blessing, and unprecedented access to their families, lives, and personal recollections, McCann began to craft Apeirogon, which uses their real-life stories to begin another—one that crosses centuries and continents, stitching together time, art, history, nature, and politics in a tale both heartbreaking and hopeful. The result is an ambitious novel, crafted out of a universe of fictional and nonfictional material, with these fathers' moving story and friendship at its heart.
Colum McCann in conversation with translator Pavla Niklová and Hana Zahradníková (Argo Publishing House)
Extracts from the Czech translation will be read by Kajetán Písařovic
Colum McCann is the author of seven novels, three collections of stories, and two works of non-fiction. Born and raised in Dublin, Ireland, he has been the recipient of many international honours, including the US National Book Award, the International Dublin Literary Prize, the title of Chevalier de l'Ordre des Arts et des Lettres granted by the French government, election to the Irish Arts Academy, several European awards, the 2010 Best Foreign Novel Award in China, and an Oscar nomination. In 2017 he was elected to the American Academy of Arts. His work has been published in over 40 languages. He is the president and co-founder of the non-profit global story exchange organisation Narrative 4. He is the Thomas Hunter Writer in Residence at Hunter College in New York, where he lives with his wife Allison and their family. His most recent novel, Apeirogon, became an immediate New York Times best-seller and won several major international awards. His first major non-fiction book, American Mother, will be published in January 2024.
General Partner of the FALL festival