Fireside Storytelling
16 Sep 2023, 9:00 PM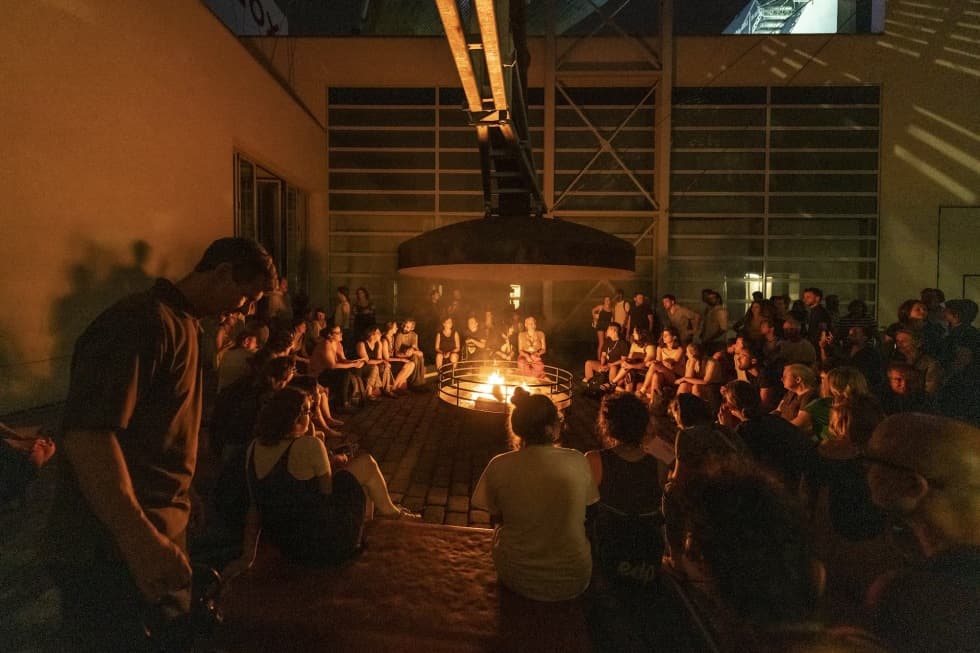 Let's get straight to it, before we divert you
Tickets: free on presentation of any FALL Festival ticket (day or single from any day) or gallery ticket
Language: Czech, English
The event is part of the FALL festival.
DOX Centre for Contemporary Art
Poupětova 1, Prague 7
Show on map
When was the last time you could listen to stories being told by the campfire? Bianca Bellová, Jan Němec, Aleš Šteger, Jacek Dehnel, Matteo Pericolli, Stefano Carini and other guests of the FALL festival will read their mini-stories by the fire in the DOX courtyard. Expect informal atmosphere and shared listening and reading experience. MC: master storyteller Justin Svoboda.
General FALL Festival Partner