LITERATURE
17 Sep 2021 – 9 Jan 2022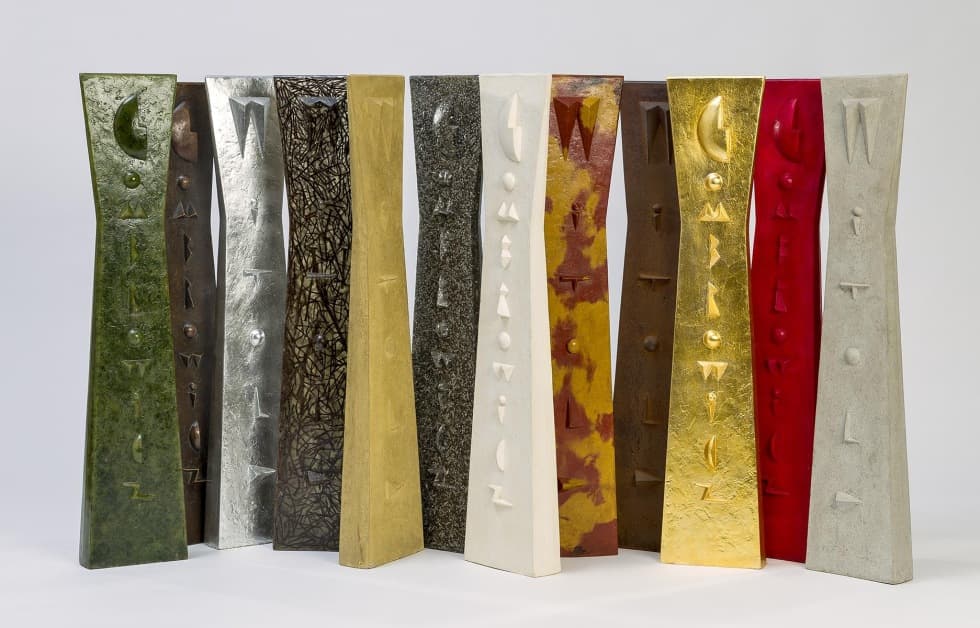 We're open to all, now also you
Wednesday:
12 p.m. – 6 p.m.
Thursday:
12 p.m. – 6 p.m.
Saturday:
12 p.m. – 6 p.m.
Tickets to all current exhibitions are also available on-line.
DOX Centre for Contemporary Art
Poupětova 1, Praha 7
Show on map
Viktor Karlík's exhibition LITERATURE presents sculptures and objects from the series of the same name that began in 2012, complete and in public for the first time and in its original material form. This exhibition is a development from its presentation in book form by Edice Revolver Revue (nominated last year for the Most Beautiful Book of the Year award, among others).

The author has devoted the works in this series to his literary preferences, not only to individual personalities (Baudelaire, Poe, Rimbaud, Dostoevsky, Conrad, Nietzsche, Musil, Kafka, Orwell, Céline, Beckett, Gombrowicz, Sorokin, etc.), but also to movements and styles, as well as to more general issues, including some of the fateful moments and attributes of Czech culture.

More than a hundred objects form a private, "three-dimensional" encyclopedia in which individual authors and events are characterized mainly by a register of technical and industrial materials, but also by bronzes. From this arsenal, Karlík remarkably selects those that he associates with the essence of the writer's text, work or a broader question related to the subject of literature. Although he moves in subjective territory, he does not shy away from established judgments. However, he certainly does not merely pay respectful homage to selected authors. As we are accustomed to with this co-founder of Revolver Revue, his polemical and critical spirit, which does not trivialize the moral imperative, is the defining feature.
The sum of his works from the LITERATURE series consists of free-standing, rather sculpturally defined works, as well as reliefs from various materials or light and other objects and events, represented here by the "furnishings" used in them. One of the author's first series on the theme of literature was Voices from the Underground (2013). Here, he works with quotations from the works of previously banned, often underground poets and writers from his close surroundings (Jirous,
Zajíček, Krchovský, the Topol brothers, Stankovič, Hejda, and others) as well as from the works of other authors who were of particular importance to him such as Jiří Kolář and Jan Hanč, as well as Marcel Duchamp. Selected passages and proclamations of "voices from the underground" are read on sewer manhole covers. This is a typical example of Karlík's transformation and "condensation" of
literary content into an artistic form that is surprising and at the same time unpretentious and civil and refers to the obvious and overlooked details of city inventory.

In Karlík's LITERATURE, ambiguity, irony and dada alternate with unquestionable and authoritative concepts and the viewer is amazed to see how he manages to grasp the content and messages of various literary magnitudes, currents and questions in three dimensions with such reduced means. Viktor Karlík's exhibition, among other things, is in line with both of DOX's main programming
streams - as it combines literature and visual art, word and image in one format.
Curator: Magdalena Juříková
Architectural design: Natálie Najbrtová
Graphic design: Josefina Karlíková