Lost in...
13 Oct 2022 – 29 Jan 2023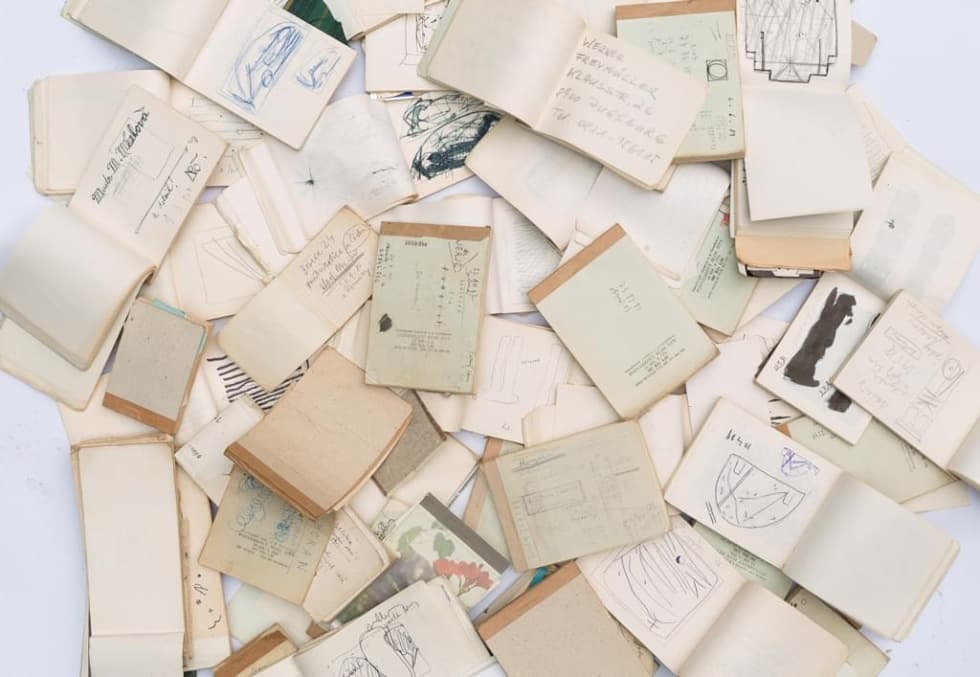 We're open to all, now also you
Wednesday:
12 p.m. – 6 p.m.
Thursday:
12 p.m. – 6 p.m.
Saturday:
12 p.m. – 6 p.m.
Tickets to all current exhibitions are also available on-line.
DOX Centre for Contemporary Art
Poupětova 1, Prague 7
Show on map
Exhibition is extended until 29 Jan 2023.
Vladimír Doležal (1946-2017) was a respected restorer of medieval wall and panel paintings and at the same time a virtually unknown painter - yet one of the most progressive of his generation. He was radical in his choice of materials, techniques, and subjects, but his radicalism was matched by subtlety and thoughtfulness - the thoughtfulness of every artistic act.
As not only a theoretical but above all a practical expert in the European artistic tradition, he deeply understood the meaning of the figurative image, which is a representation of archetypal phenomena of human existence. Doležal understood the centuries-old semantic charge of individual attitudes and gestures and was able to connect it with the reflection of the latest artistic currents of abstraction and concept. His major theme and literally working tool was the appropriation of various found objects and images. He deliberately did not choose reproductions of well-known works of art, such as those by Jiří Kolář, or themes that were in any way provocative. His material was posters, advertising flyers, scrap paper, pieces of boxes... the world in its banality and filth, but Doležal paid kind attention to it, his interventions added to it in his own way, and thus transformed it.
A specific area of his abstract work was his work with the line, and this on several levels.
In his often richly elaborate striped surfaces, he played out a wide range of meanings, from allusions to the layering lines of the horizon to a primal search for order outside of randomness.
For him, the line also symbolized a line of printed text. He worked with horizontally arranged lines in many of his author's books.
They have a special significance in his work - he was one of the few artists not only in the Czech Republic but also in the world who dealt with them consistently. He made interventions in books that already existed, often working on the border between the book and the sketchbook or object. The book brings time into his work. It is the intersection of static visuality and narrative dynamics. The artist and curator Jiří Hůla wrote about him:
Vladimír Doležal moves in an uncertain in-between space, between acceptance and rejection. He uncovers the mechanism of lies, half-truths and manipulations and, as if by the way, discovers beauty even where it shouldn't be.
Curators: Leoš Válka, Otto M. Urban, Michaela Šilpochová, Lucie Rohanová