The Funny Games exhibition with the artist and curator
16 Mar 2023, 6:00 PM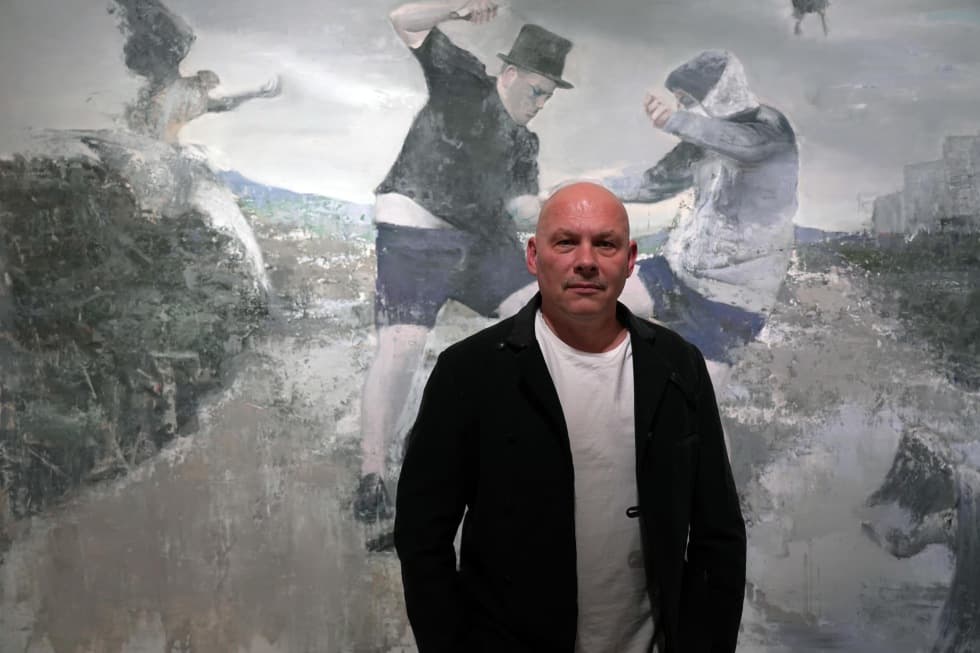 Let's get straight to it, before we divert you
How much is a ticket?
guided tour with the artist 200 CZK basic admission | 90 CZK reduced
discussion and publication launch in the Gulliver airship 120 CZK
combo ticket for both events 250 CZK
DOX Club members free of charge (please reserve your place via the form)
English friendly
DOX Centre for Contemporary Art
Poupětova 1, Prague 7
Show on map
The Funny Games exhibition presents the work of Moldovan painter Alexander Tinei. The individual works, both monumental and small formats, are pieces of a magnificent mosaic of human life. Painting is his way of understanding the world and life around him. He finds inspiration in the everyday, in found photographs and their mysterious banality. The artist's paintings have a strongly existential character, the figures are mostly lonely or collapsed, the surrounding atmosphere only enhances the impression, the painted and naked bodies look fragile and vulnerable. Otto M. Urban, the artist himself and the curator of the exhibition, will guide you through the artist's most extensive solo exhibition to date.
After the guided tour, we also invite you to come aboard the Gulliver airship for the launch of the exhibition publication and a discussion with the artist and the creators of the catalogue.